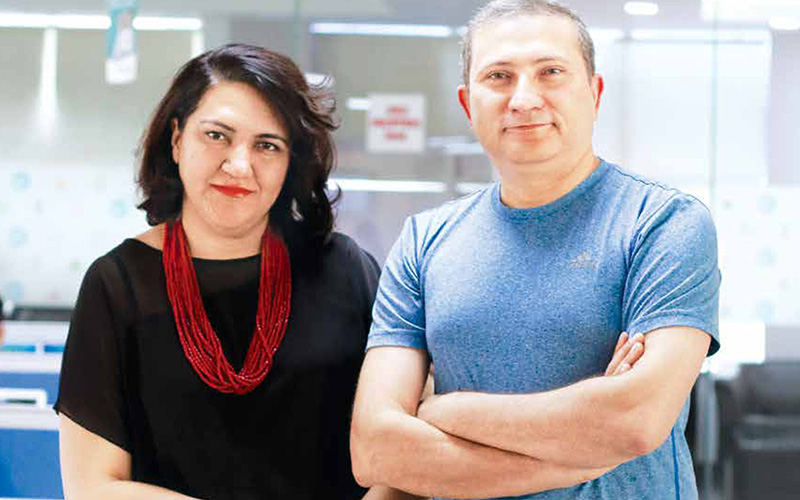 We try to emulate the way Indian consumers love to shop locally
In January this year, online marketplace ShopClues took its rivals, analysts and the business community at large by surprise when it became the country's newest 'unicorn', valued at $1.1 billion in a fresh round of fundraising. Only Flipkart and Snapdeal among the Indian online marketplaces had made it to the coveted $1-billion-plus club so far. Just over 2 years ago, after ShopClues co-founder Sandeep Aggarwal had stepped down as the company's CEO, investors and analysts were uncertain about the start-up's survival. Today ShopClues, the Gurgaon-based start-up which started operations 4.5 years ago, claims to have grown 600 per cent year-on-year, gained over 20 million customers and built a strong base of over 500,000 merchants (next only to Alibaba). It closed its last nancial year with a gross merchandise value (GMV) of $1.2 billion and is targeting to over double this gure to $3 billion by the end of the current nancial year. ShopClues' growth is accompanied by strong improvements in capital ef ciency. It has raised approximately $220-230 million (`1,495 crore) and has spent only a fraction — about $60 million (Rs 390 crore). Moreover, it expects to be pro table by the rst half of 2017. At a time when capital is becoming scarce for venture-backed online retail companies and investors are pushing for pro tability and early break evens, what gives ShopClues an edge is perhaps its robust business model and approach to pro tability. ShopClues focuses primarily on the mass market at the lower end of the pyramid — lower and middle class consumers who prefer to buy products at an affordable price rather than those of speci c brands. These are consumers who are used to shopping at local markets and bazaars, rather than malls and supermarkets. The majority of them come from tier 2 and 3 cities. Says Sanjay Sethi, co-founder and chief executive, ShopClues, "Over 70 per cent of our orders come from tier 2 and 3 cities and over 80 per cent of our merchants are from tier 2 and 3 cities… We specialise in non-standard categories, unbranded products or lesser known brands, and smaller merchants. Unstructured products account for over 80 per cent of our GMV." Adds Radhika Aggarwal, co-founder and chief business of cer of the company, "Our focus is on offering exceptional value for money. We try to emulate the way Indian consumers love to shop locally and this has proved to be a winning strategy." In an interview with Amit Ranjan Rai, Sethi and Aggarwal speak on their asset-light business model and plans for future growth.
How is the business doing? What kind of growth has ShopClues seen in the past quarters and years? What have been the growth drivers? Also, how has the company's valuation gone up over the years?
Radhika Aggarwal: ShopClues is witnessing phenomenal traction and its growth path has demonstrated a steady acceleration since inception. We have always been focussed on unstructured categories, a good blend of branded and unbranded products, and most importantly on offering exceptional value for money. We have always tried to emulate the way Indian consumers love to shop at local bazaars and markets and this has proved to be a winning strategy. Buoyed by all these growth drivers, after our last round of fundraising, our valuation became $1.1 billion, giving us the coveted "Unicorn" tag. As a result, ShopClues experienced a 600 per cent growth year-on-year and has a community of over 20 million customers. We have a strong 500,000- plus merchant base with over 100 million monthly visitors.
Tell us a little more about the company. How it came into being 4 years ago, what was the thought behind, how has it matured, and what has been your USP — how are you different from, say, a Flipkart, Amazon or Snapdeal?
Sanjay Sethi: The ShopClues founding team collaborated with a vision to build a platform that re ects the Indian- ness of consumers, keeping in mind the typical shopping preferences and cultural tastes. In October 2011, the Gurgaon-based company was founded by Sandeep Aggarwal in Silicon Valley. The idea took shape in Sandeep Aggarwal's mind on a trip to India when he noticed that consumer interactions on the internet did not mirror what was happening of ine. He bootstrapped the company with his own funds and angel money that he raised from his friends and family till he rst received institutional funding to the tune of $4 million in January 2012. The idea enthused his wife Radhika, who was working in the retail sector, and a few friends including me to join the venture.
Since then, we have proven effectively that our target market cannot be captured by the likes of Flipkart, Snapdeal or Amazon, all of whom focus on structured and branded items in mobile/electronics/computers categories and have higher gross merchandise value (GMV) primarily from a small pool of merchants. We have an approach to merchandising which is unprecedented. Indians have very speci c shopping behaviours, as re ected in many categories and forms the basis of ShopClues' consumer engagement strategy.
You claim that ShopClues has already toppled Flipkart, Amazon India and Snapdeal. You also claim to be India's 'first and largest managed' marketplace. On what basis do you make these claims?
Sethi: We have positioned ourselves as a fully managed marketplace with a strong technological support to back us. Such a business model has worked in our favour and we have not only achieved tremendous traction but also attained unmatched cost advantage. Amongst all the key players in the e-commerce space, we believe that we have the lowest customer acquisition cost (CAC) and also the lowest marketing spends. Statistically speaking, about 85 per cent of our customers prepay for their orders, which enhances the overall operating ef ciency. Whereas, cash on delivery (COD) accounts for fewer than 15 per cent of our sales as compared to the national average of 80 per cent.
Our competitors are Flipkart, Amazon and Snapdeal. But we target the masses. Even our latest campaign tagline says "Where Real India Shops". Over 70 per cent orders on ShopClues come from tier 2 and 3 cities and over 80 per cent of our merchants are from tier 2 and 3 cities. Our capital to value ratio generation is the best. We have crossed 5 lakh merchants recently, which is second highest next to Alibaba. ShopClues has raised approximately $220-230 million (Rs 1,495 crore) and has spent only a fraction — about $60 million (Rs 390 crore) or so.
What have been the some of the pillars of your growth strategy? Also, what is your revenue model like? Where do you earn money from?
Sethi: Our growth strategy has always been pivoted on providing a broad range of products, prices, categories, brands, and sellers. We specialise in non-standard categories, unbranded products or lesser known brands, smaller merchants, and tier 2/3 cities. Unstructured products account for over 80 per cent of our GMV. We have also pioneered a couple of properties which dig into the Indian shopping archetypes. Our most successful properties include the Sunday Flea Market and our GharWapsi campaign. Both these initiatives play on the inherent Indian way of shopping and beautifully tap into the impulse of our buyers.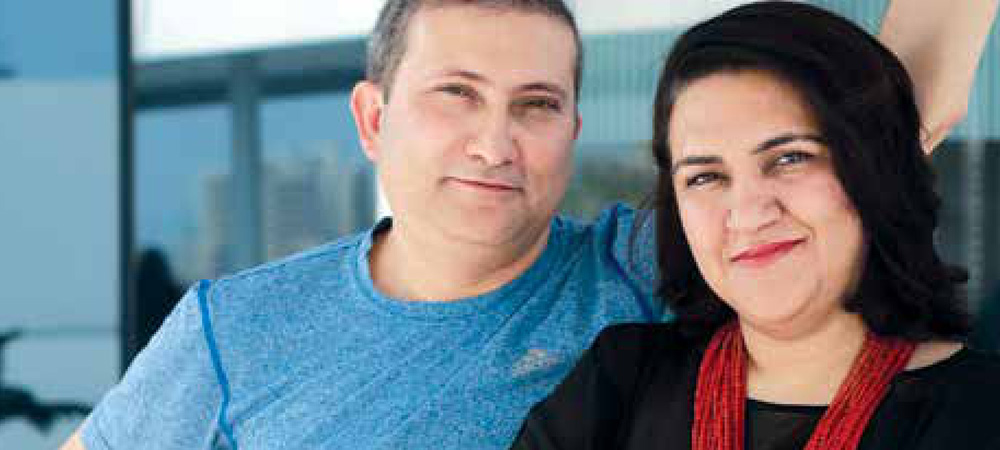 How has your GMV grown in the past few quarters and years? What are your GMV growth projections for the near future?
Sethi: We closed last nancial year with $1.2 billion GMV and aim to close the current nancial year 2016-17 at $3 billion annualised run rate of GMV.
You expect to turn pro table in 2017. How do you plan to do that? You reported a loss of Rs 101.4 crore for FY15.
Sethi: We are positive about turning pro table as we are the only e-commerce player that has worked on scale and pro tability. Also, right now only 10 per cent of our products are developed exclusively for ShopClues. By the end of 2016, we expect 15-20 per cent orders to be made exclusively for our platform.
Profitability seems to be somewhat distant for the unicorns and other key players in this industry. Is there too much of cash burn happening in areas where it should not? Are players spending too much in the wrong areas?
Sethi: Yes. A business should be more focused on increasing its ef ciency by enhancing its operations and making the necessary cost cuts wherever possible. This not only reduces the unnecessary burden that a company bears, but also helps in bridging its cash gaps. The future of e-commerce industry in India is very promising given that we self-regulate ourselves while having a farsighted view of the business. While profitability is still a concern, in the near future, players who have a strong business model in place and are able to deliver true value to consumers will naturally be able to clock profits.
How do you approach customer acquisition? For a lot of start-ups, customer acquisition seems to be the priority over breaking even — as another 100 million consumers are projected to join the internet economy in the next 2 years. Your take…
Aggarwal: We believe that to acquire more and more customers, one should focus on improving services rather than splurging money on promotional deals. A promotional deal, although drives more customers to the business, doesn't ensure their retention. It can also affect a company adversely if the consumer experience turns out to be negative. Therefore, focussing on offering great choice, exceptional price points and a trustworthy experience are imperative.
What is your approach to raising funds? Some in the industry believe that 'one should take money when it is available, not when one needs it'. Do you think that's the right approach? What's your cash reserve scenario like? Are you likely to go for a fresh round of fundraising sometime soon?
Sethi:Unnecessary raising of capital is certainly not advisable. Entrepreneurs have to focus on leveraging the funds available in the most economic and savvy of ways. Too much of readily available cash provides a business more ease and comfort, and reduces the propensity to be frugal and make every penny count. At ShopClues, we have fortunately always experienced unprecedented growth and each round of funds raised has helped us grow concomitantly with the market demand.
ShopClues is reportedly planning acquisitions to accelerate expansion. Which areas you'll be looking at for acquisitions and why? How many acquisitions are you planning and how much money have you kept aside for the same?
Sethi: ShopClues aims to bridge the gaps in services that the Indian consumer experiences. We are planning acquisitions in mobile wallet, concierge services, ad-tech companies, and relevant successful hyperlocal businesses. We have set aside a budget of around $50 million for acquisitions. These acquisitions will provide an evolved and seamless service to our consumers and will make room for more bene ts, making ShopClues the frontrunner in all the elds.
Almost every item you sell seems to be reasonably discounted. Even your advertisement claims you selling things at wholesale prices. How do you manage to have such discounts? Are you keeping your margins lower than others? Do you fund some of the discounts?
Aggarwal: For ShopClues, at least, discounting isn't a priority. We are profitability oriented and discounting was always regulated and controlled. A regulation on discounting is, in fact, healthy as it will not only increase competition, but people and other competitors will be forced to experience the business reality. Initially, most e-commerce players were taking irrational decisions with regards to discounting, but the focus is shifting on seeing the bottom line now. Our merchants, especially in unstructured categories, offer varied price points to us which automatically makes it economical for our customers.
How do you ensure the products you are selling are of good quality and genuine? A lot of discounted or low-priced products sold on the internet are of low quality and at times not genuine. How do you ensure this doesn't happen with you and erode your brand's value in the long term?
Aggarwal: All the retailers on ShopClues.com go through a rigorous verification process, eliminating the possibility of fraudulent activities. After successful verification, we ensure that a retailer can match the service and quality required by our platform. Then the seller has to sign the terms and conditions agreement laid by our team, certifying them to sell on ShopClues. Moreover, ShopClues constantly checks its platform for malpractices, protecting its consumers' interests.
What has been your strategy on one, the payments front, and second, logistics? How do you ensure these are both world class and cost-effective? Do you have plans to further strengthen these in the near term? Any investments/ acquisitions or alliances that you are planning on these fronts?
Sethi: Customers have the option to pay through either master or visa cards or COD. We also have various wallets integrated on our platform for the convenience of our customers. ShopClues will make the UPI (Unified Payments Interface) payment mode available to its customers soon. There are many uses of this technology for ShopClues that will add tremendous value to its buyers and merchants alike.
ShopClues currently covers 29,000- plus pin codes across the country. Nearly 80 per cent of these pin codes are for tier 3 and 4 geographies. Our current strategy is to further strengthen our services in these locations by working with our current 3PL (third- party logistics) partners to develop their network and technology integration. We will also increase reach by adding new 3PL partners and creating consolidation centres to support regional and small players. In addition, we have identified another 5,000-plus pin codes that can be further added across the country and are currently working to bring on-board new 3PL partners to cater to these additional locations. We, at present, work with 32 partners and have seven more who will be added on to support as well as maintain our reach and service levels to the current and new locations identified.
In addition to on boarding new partners, we will be building our technology to integrate these partners into our system for seamless real-time ow of information with end-to-end tracking from the rst till the last mile.
Tell us a little about your marketing and media strategy. How are you reaching out to your target audience, a lot which is in tier 2 and 3 cities? Your TVC has been liked by many… what has been thought behind the campaign? Who did it for you and what was the brief?
Aggarwal: As mentioned above, the success of all our marketing and media endeavours can be attributed to the fact that the avour and essence of all activities are inherently Indian. We think from the perspective of our consumers and create strategies that speak to them most eloquently. Our attempt is to always reinstate ShopClues' brand positioning as the ultimate marketplace for value-conscious shoppers. We want to emphasise on replicating the bazaar-like familiarity and experience on online and mobile platforms. The TVC was created and conceptualised by Enormous Brands and the brief was to position the brand as 'the one brand' to which mass consumers can easily relate with. Our ads have been appreciated globally and have received awards like the Elfie Award.
Please elaborate on some of your CSR and community service initiatives.
Sethi: We are in the business of taking SMEs into the digital commerce era. We believe that they can do it and we can help. Recently, we ran a programme where entrepreneurs were invited to send in their b-plans and an independent jury decided the best plans and we committed up to Rs 1 crore to fund their business initiative. With the Government of India, Department of Minority Affairs, we have committed ourselves to train and enable lakhs of artisans, craftsmen, professionals and so on to participate in the e-commerce revolution. The programme is called "Ustaad".
Aggarwal: The whole ideology of ShopClues enabling SMEs in India to sell online makes our job little more ful lling every day. We have by far helped 500,000 merchants (80 per cent from tier 2 and 3 cities) go online and sell their merchandise nationally to our 100 million monthly visitor base and we plan to double our merchant base by the end of this year, reaching over a million. Apart from this, ShopClues has taken various CSR initiatives from time to time. Last year, around the festival of Holi, we launched a Black Holi initiative where ShopClues donated a certain amount of every order for a week to GiveIndia foundation to help the visually impaired from economically weaker sections of the society.
Please give some instances of how you have used technology and innovation to grow your company.
Sethi: Technology is the biggest enabler of the organisation; every aspect of the organisation is enabled by technology. From merchant on- boarding, which used to be on papers and would take 10-15 days is now fully online, it takes 5 minutes to register. Today, we have about 5 lakh merchants on-board versus a few thousands if we had not deployed technology. All payments and billing are automated, logistics partners are monitored and assigned through technology. For example, in a month we ship about 3 million items using 40 different courier partners. This is not possible without technology. Customer support and merchant support are also technology enabled. Our technology gives small businesses state-of-the-art analytics to manage their business. We are a tech company which happens to be in retail.