Before he became the most illustrious man in the Indian advertising industry, Piyush Pandey was busy, playing cricket and tasting tea for TM & MC. The latter activity was part of a friendship pact between him and his dear friend, the cricketer and commentator Arun Lal. "We decided that whenever we work, we will be together no matter where it is. That's how I joined him as a tea taster in Kolkata," shares Pandey, who eventually said bye to chai, after a two-year stint. He also gave up cricket after realising that he "wasn't good enough to play beyond Ranji Trophy." But he still has deep affection for the gentleman's game. "For the last 10 years, I have worked on the IPL, Mumbai Indians and World Cup campaigns. Today at my age, I may not be able to play it but cricket is in my blood!"
After being bored of tea leaves and the bat-and-ball sport, Pandey entered advertising by chance and a little encouragement from his wingman Arun and his wife Reena. "They both observed that I was very good at writing one liners and asked me to try my hand at it. Since nothing was planned, I decided to give it a shot."
In 1982, Pandey was interviewed by then Ogilvy boss Ranjan Kapur. Since he couldn't decide which department to put him in, he joined as an account executive. "I was doing well in client servicing. In 1982, with the advent of colour television, a lot of people couldn't come to terms with writing for the masses. I used to write for clients who wanted ads in Hindi. My bosses Mani Iyer and Suresh Mullick got a whiff of it and put me in writing copy."
His transition to the creative side wasn't as easy as he makes it sound. Since there was an existing team, the bosses couldn't afford to bring him in as a senior resource without upsetting the apple cart. So, they created an absolutely new position for him. Pandey became copy chief, Indian languages, as here was an opportunity for him to write Indian content in the Indian context. He went on to write unforgettable tag lines like Chal Meri Luna, Dam Laga Ke Haisha and Mera Wala Cream and give brands like Luna, Fevicol, and Asian Paints a much-needed impetus.
Welcome to the world of Piyush Pandey — India's most decorated ad man; creator of the campaign of the century and writer extraordinaire. Most importantly, a man of humour and humility, and passion and perseverance! His ads are like him — steeped in simplicity. "An ad becomes great when it appeals to people and they approve of it. In the case of Cadbury,
the brief was very simple — to enable older people to eat it openly without feeling shy. For Fevicol, it was making people have a role to play with glue and the carpenter. And with Luna, it was about bringing mobility to the Indian masses. Throughout the campaigns, I remain focussed on delivering what the consumer wants and how best I can create that message without leaving any of the objectives behind."
In 1987, Pandey penned the iconic lyrics for Mile Sur Mera Tumhara. As an ode to national integrity and unity, it was conceived by Suresh Mullick, the national creative head of Ogilvy
and shot by ace ad filmmaker Kailash Surendranath who also made the famed "Torch of Freedom" video with celebrity sport stars and the breezy Lyril ad. Pandey recalls that Mullick wanted the lyrics to be easy-on-the-ear and meaningful. Since he was only receiving "heavy lyrics," he put his faith in Pandey and asked him to write. "Since I didn't know any heavy Hindi, I wrote in simple Hindi," he says.
Till today, the song pulls on the heartstrings and takes one back to
a nostalgic era. "The song didn't become famous because I wrote the lyrics. It became famous because of the people who acted in it; the director, the composer, the singers and everybody else who were a part of the project."
As an ordinary man who has worked his way to the top, Pandey, like all other geniuses has learnt a lot from those who have been a part of his journey
and his daily life. "Apart from my family, school mates and neighbours, it's the people of India who continue to in uence me. I am always keenly observing my day-to-day environment and people who are a big part of it like the barbers, the carpenters, the musicians, the dancers, cricketers and the kabbadi players — they are my pool of knowledge, my real teachers!"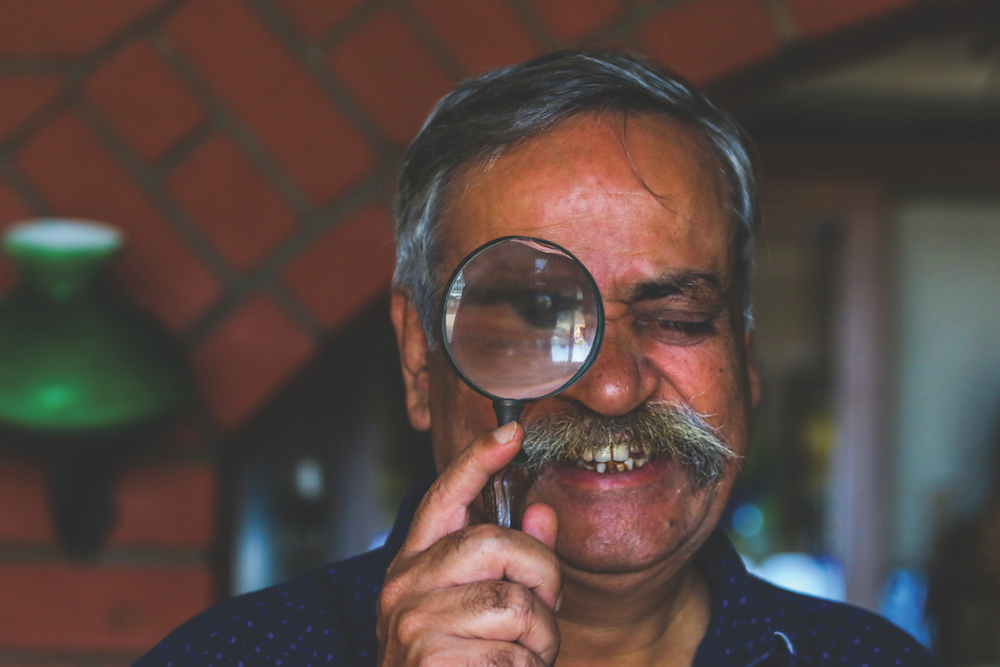 Another special person who brings out the best in him is his wife Nita.
The first time they met, both of them were married to other people. By the time they met three years later, they were both divorced and found great happiness in each other's company. For Pandey, Nita is a huge support and an inspiration for a number of ideas. The utterly cute Oogly Woogly Woosh line for Pond's came about from a romantic moment on the newly-married couple's balcony. Nita pulled his cheeks and said these famous lines, and an idea was born!
Unlike what most people think about him — he never had a penchant for writing from the beginning. As a child growing up with eight other siblings, which included the renowned singer- cum-actor Ila Arun and celebrated adman Prasoon Pandey, he had a knack for cracking jokes and telling stories. Hailing from an intellectually-inclined family, Pandey's childhood was full
of sport, poetry, debates and forward thinking; his father was part of a cooperative movement and his mother was a self-educated person who went on to read the entire Hindi literature. His school, St. Xavier's, Jaipur, and college, St. Stephen's, Delhi, also had an equal role to play in shaping up his mind, thoughts and personality.
"I was exposed to brilliant people in college. It gave me a lot of encouragement and exposure. I can't imagine what I would've become if I hadn't studied here."
Whether it's talking about his alma mater, his closest companions or his ex-bosses, one thing is for sure — Pandey never lets go of the gratitude. Even though he has rede ned the advertising landscape of our nation, he is constantly thanking everybody who has helped him along the way. He certainly is a people's person who truly understands the importance of language, especially when writing an ad. "There's a language in which we feel, we cry, we love. And there's a language in which we laugh; we may speak in English at work but the moment people switch to their mother tongue, it changes the atmosphere because that's a language they understand from the depths of their heart."
From the time, he wasn't on the Indian ad scene to 35 years later; so much has changed in the advertising scenario. Pandey says, we are a lot more consumer-friendly today. Earlier, we used to talk about the products as those were the days of the seller's market; now we are far more consumer-oriented.
We understand the dreams, desires and emotional needs of a consumer and work on it, as it's an opportunity for us to understand them better. "Emotionally- charged messaging is what differentiates us humans from animals. Human beings are made in a fashion that we have choices and preferences. Emotions play a huge role in letting the consumer decide whether to buy X or Y because we are a combination of rational and emotional," he explains.
Even though his job requires him to think all the time and come up with ingenious ideas, he manages to "remember things" and doesn't keep a secret diary to jot down his thoughts. Over the years, he has also written a book called Pandemonium, which consists of his life's learning. "I wanted to inspire young people to respect life, India and its people, and express well. It has anecdotes about how things have helped me and how it can help them."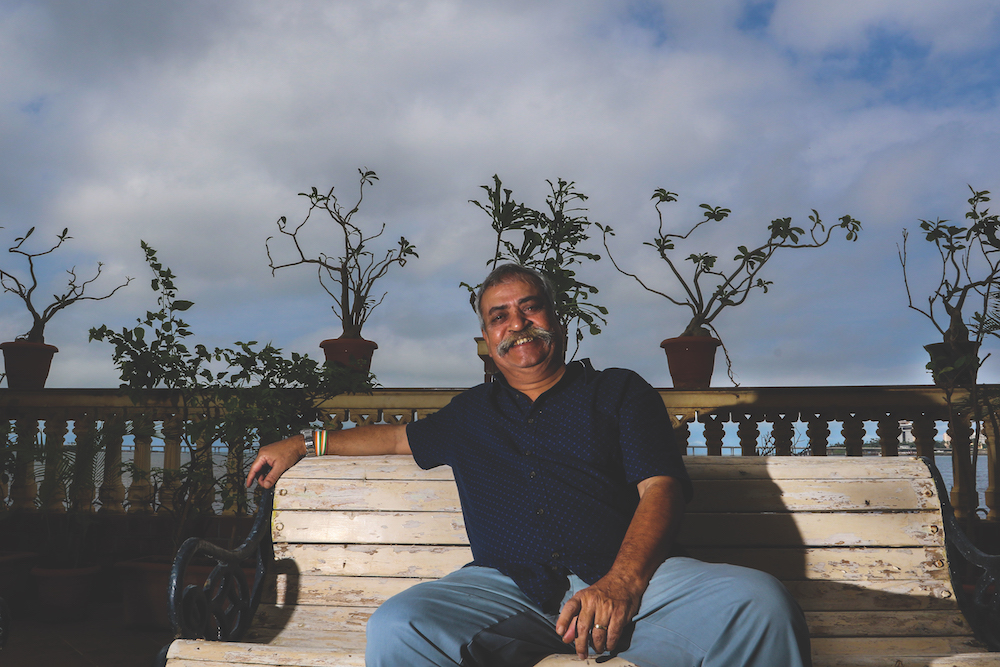 As a man of many myriad talents, his work is not just restricted to the ad world. From acting in Sujit Sarkar's Madras Cafe and writing Bhopal Express to adapting Disney's Aladdin and Lion King in Hindi, he has dabbled in all kinds of genres, from print to lm. He adores his brother Prasoon's work for The Times of India in the 90s and early 2000s, and secretly even wishes "he had written it."
Like his ads, his life philosophy is to keep it simple and enjoy what you do. "Be passionate about work. If you are not passionate, then reconsider what you're doing. Advertising is a great place for people because you get to do new work every day. Also in our field, you're able to see the fruits of your labour very quickly so it's very exciting, to do better." In his own words, lage raho!
Personal Memo
What is a day in your life like?
I am an early riser and late sleeper because I ideate in the morning. It's
a whole lot of excitement— getting an idea and sharing it with everybody. In advertising, there's something called an easy time and then there's a rough time. It's like the armed forces, when we are not at war, we practice.
How do you prepare for important meetings?
By sorting out what's important and what is not. Meetings per se are not important, issues are! I decide what we need to discuss and accordingly prepare myself for it. More than the meetings, it's the focus that's really needed.
How do you motivate your crew?
I am as important as they are, as we can only win together!
Five interesting things in your of office…
Office, people, laughter in the corridors, the care for each other and disciplined governance
How do you unwind?
By meeting people; I love to catch up with family and friends. There's nothing better than that. In between those sessions, there's always space for great music and meaningful discussions
Your ultimate holiday destination and why?
India! Because we haven't seen the whole of it — the country, our culture, the people and its diversity
What is your greatest indulgence?
People!
Are you fond of collecting anything?
I am collector of Lord Ganesh images and idols. I love them because they are not expensive or very fancy. The beauty of Ganesh is that our culture has given the artist a free hand with this particular God. I have him writing the accounts book, dancing and playing cricket. It's refreshing to see how India has given any artist the creative license to make different forms of Ganesh.
What kind of music do you enjoy? Your favourite movie and song?
I enjoy all kinds of music, from Indian classical, ghazal, old English movie music, etc.
What's your poison?
Whiskey is my poison and joy.
What kind of coffee or tea do you like?
Adrak ki kadak chai is all I need.
Favourite artists…
Amitabh Bachchan
What is your kind of cinema? A few favourite  films…
The Godfather, Life is Beautiful, Amar Akbar Anthony
Any brands or designers you are fond of?
I am not a brand-conscious person. I am a bush shirt and trouser kind of guy. But yes, I have bought the same BMW model for a second time!
Your ultimate watch would be…. Which one is on your wrist at the moment?
That would have to be Titan.
What cuisine do you enjoy the most? Any favourite dish?
 I relish Indian food and even when I am abroad, I am always on the lookout for it. My favourite dish is Rajasthani junglee mutton made with red chilli, meat and ghee.
What kind of books do you like? Please name a few favourites.
I am not a big reader. But when I like a book, I don't put it down. The latest book I have been reading is Leaders Eat Last by Simon Sinek; it is about being a good leader and a team player
 Your inspiration and role model?
I always look up to my mom, for the simple reason that I learnt so much from her. What she couldn't do in her personal life, she inspired others to do the same. She was something else and would have loved to see what I have achieved.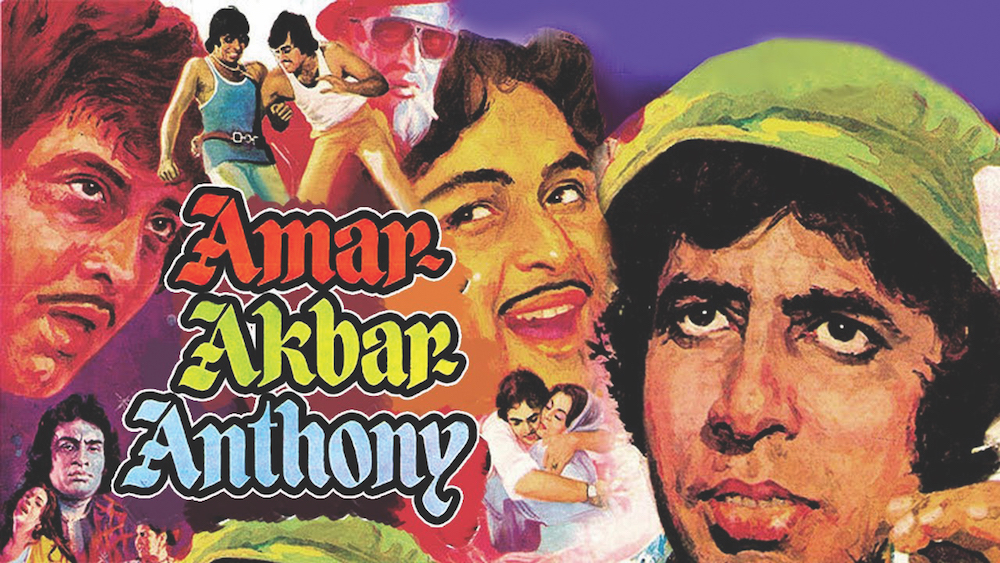 FUN WITH PANDEY
 If we asked you to come up with a one-liner for a money plant and a CEO, what would they be?
The key word here is plant which has two meanings – a sapling and a factory. So, if you want to make money Mr CEO, you have to put the right seed and see it grow. Talk to people! Treat a plant like a plant – start loving it!
 Over the years, Pandey has been awarded the highest civilian honour – the Padma Shri; the CLIO Lifetime Achievement award (the first for any Indian) and the AAAI Lifetime Achievement Award apart many other accolades.