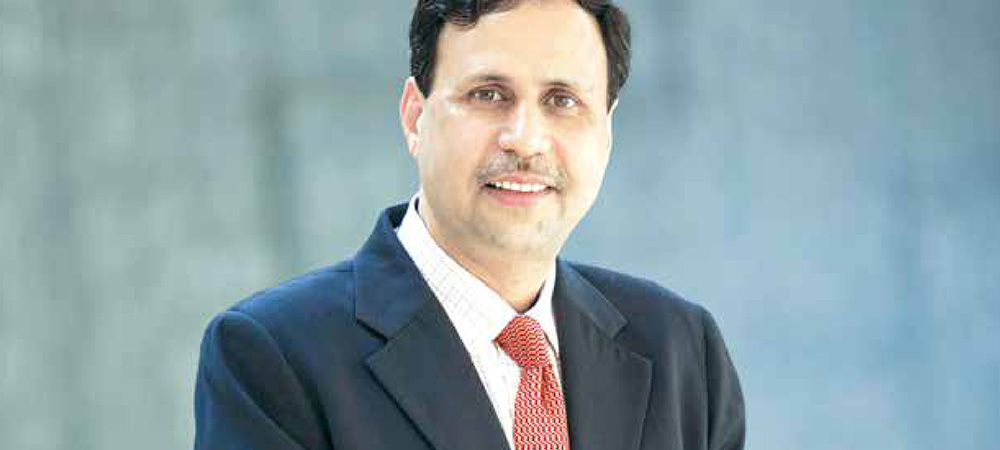 The shift from unorganised to organised will drive our growth
Dr lal Pathlabs, one of the country's largest diagnostics services providers, is in expansion mode. Founded in 1949 as a simple blood test lab in central Delhi's hanuman Road by Dr Major S K lal, the company today has grown into a pan-India chain of 172 clinical labs, 1,554 patient service centres and over 7,000 pick-up points. Its catalogue, perhaps the largest by any player, includes over 1,110 test panels, 1,934 pathology tests and 1,561 radiology and cardiology tests. While the diagnostics chain was valued at about Rs 80 crore in 2005, the time when WestBridge Capital Partners invested in it, it is today worth around $1 billion (over Rs 6,800 crore). Growing at over 20 per cent a year, the company recently rolled out its initial public offering (IPo) aiming to raise about Rs 638 crore. the IPo was highly successful — it was oversubscribed 33 times. Dr lal Pathlabs is now looking to further expand its geographical presence within the country as well as strengthen its business in its core markets, namely north, east and Central India. Dr Om Manchanda, whole-time director and Ceo of Dr lal Pathlabs, says, "the strategy has already been outlined to add new franchised patient service centres within all our existing markets. We also have plans to construct new regional reference labs in lucknow and Kolkata. this will serve well for our overall objective to strengthen our presence in our core markets." Manchanda, who has spearheaded the company's growth since 2005, says diagnostics services in India is a highly unorganised segment — only about 6 per cent is organised — so the shift from unorganised to organised itself presents a signi cant growth opportunity. "We will continue to drive that shift," he says. another key area of focus for Manchanda is the B2B business from hospitals. "We believe there is an opportunity for us to go and manage hospital labs onsite… If we can really create a win-win proposition for the hospital lab segment, it is a big opportunity," he says. In an interview with Amit Ranjan Rai, Manchanda shares his plans to drive robust growth for his company and create an edge for the consumer-facing brand.
Dr Lal PathLabs went for an IPO recently which fared well — it was oversubscribed 33 times. How is the IPO going to assist the company's growth? If you can share some details of the IPO…
We are a consumer-facing healthcare brand operating in the diagnostics space. Going to IPo has helped us enhance the brand image further. In addition, listing also provides currency to do mergers and acquisitions (M&a) and liquidity to our investors and employees who hold stock options. this was a secondary transaction wherein the selling shareholders diluted about 14 per cent of the stake, offering 1.16 crore equity shares.
What is your vision for the company? What are going to be the key initiatives to take the vision forward? Tell us a little about your approach and growth plan growing forward.
In terms of the reach and depth of our operations, we are one of the largest companies in the diagnostic services space. over the years, we have developed a strong network domestically and cultivated a sterling reputation for providing quality diagnostic healthcare services. our vision is to spread our geographical presence and increase our market share. Currently, our core markets are north, east and Central India. our key initiatives are to drive organic growth in core markets, have a focussed city approach in non-core markets, and drive the hospital lab management segment.
We believe that we have the right approach in the eld of diagnostics and have taken adequate steps to build a very strong foundation for growth. the essential elements of our programme for delivering sustainable growth are:
Geographical expansion: We will continue to drive growth through expansion of the network. the strategy has already been outlined to add new franchised patient service centres within all our existing markets. We also have plans to construct new regional reference labs in lucknow and Kolkata. this will serve well for our overall objective to strengthen our presence in core markets.
Strengthening business operations: We are making requisite investments and efforts to enhance the customer experience by boosting quality and reliability standards and improving turnaround time for testing.
Grow the range of offerings: We remain cognisant of the fact that healthcare is a highly dynamic sector and is constantly seeing new developments in terms of tests, processes and especially technology. In the same vein, we are constantly expanding the breadth of the tests and services on offer to our target audience with the aim to stay more relevant and add meaningful value to our model.
Expand management of hospital-based and clinical labs: Under these arrangements, we establish and manage in-hospital clinical laboratories to conduct onsite routine testing and provide offsite support for more complex testing needs through our laboratory network on a revenue- sharing basis. We believe this is a unique driver for us to enhance our growth pro le and we will be actively engaging in expanding this segment.
Going back to the past a little bit, a few decades ago Dr Lal PathLabs was known more to people in Delhi as a highly reliable diagnostics lab in the city's centre, Connaught Place. When and how did you decide to expand the business into a chain providing diagnostics services?
Back in those early days when testing was about working with tubes, our aim was to introduce new methods and better testing apparatus. the introduction of the auto-analyser in India in 1982 was perhaps the rst breakthrough for the industry. this changed the character of a chemical testing laboratory by allowing a signi cant increase in the number of samples that could be processed. This was followed by many firsts to the brand's credit, including Bhabha atomic Research Centre's approval for thyroid testing which was again restricted to government-run hospitals then. as more samples poured in, lab and office space became a challenge. In 1982, we decided to adopt a franchisee model for sample collection only. While testing and report compilation of samples was controlled by us, it made sense to franchise the rst step of the process due to the increase in the number of samples.
We followed an epicentre approach where we expanded our network within a 250 km radius of this epicentre. Delhi acted as one epicentre and we expanded our business in the northern part of India. Slowly, we expanded to contiguous markets like Rajasthan, Uttar Pradesh, Madhya Pradesh, Bihar and eastern parts of India.
What has been the company's business and revenue model during the early expansion in the 1980s? How has it evolved over the years? What is the current business model which is helping the company grow at a brisk pace?
In the earlier model, sample collection, testing and report delivery were happening from the same place. Sometime in the 1980s, the birth of the hub-and-spoke model took place wherein the hub became a testing lab and the spokes were the various collection points. over a period of time, the collection points were franchised out and this gave the business an ability to scale.
Under the hub-and-spoke model, we have a national Reference laboratory located in new Delhi, supported by 175 clinical laboratories, 1,592 patient service centres, and over 7,300 pickup points. Under this arrangement, samples are collected from multiple locations within a region and are forwarded to pre-designated clinical laboratories for centralised diagnostic testing. this provides us greater ef ciencies and, of course, better economies of scale while making available a scalable platform.
With respect to our network, we are present in India, including large cities such as new Delhi, Mumbai, Bengaluru, Chennai, hyderabad and Kolkata. a key factor which binds our operations and is responsible for smooth execution is the centralised information technology platform. This integrates Dr lal Pathlabs' large network through a common registration and reporting system and tracks our operations and internal performance metrics, thereby enabling us to improve our ef ciencies. this is really the heart of the operation.
Being a customer-centric brand at the end of the day, we realise the importance of providing them with a variety of tests and services under one roof with the assurance of delivering accurate results on time. our catalogue includes over 1,110 test panels, 1,934 pathology tests and 1,561 radiology and cardiology tests and we keep appending to this list. We cater to an audience base which comprises of not only individual patients but also corporates, institutions, healthcare providers as well as hospital and clinical labs.
What kind of growth has the company seen in the past few years? How have the revenues and pro ts grown? Also, how has the company's valuation grown over the years?
We were valued at about Rs 80 crore in the year 2005. this was the time West Bridge Capital Partners invested in our company. I also joined the organisation at the same time. today, our company is valued around $1 billion. In the recent past, our revenues and profits have grown more than 20 per cent per annum.
What do you think have been the key drivers behind your growth? How does your growth compare with the overall industry growth?
The key drivers for growth are rising consumer awareness, rising income levels, rising incidents of chronic lifestyle disorders, as also rising preventive health checkups and so on. the healthcare industry is growing at about 12 per cent per annum. at a broad level and as per industry reports, one can expect a growth compound annual growth rate (CaGR) of 16-17 per cent by FY18 for the sector.
Dr lal Pathlabs delivered a healthy year-to-date performance with revenue growth of 21 per cent in Q3 and 22 per cent for the 9-month period ended December 2015. this is on the back of the strengths of our company's business model which has been designed with a high emphasis on sustainable long-term growth. We believe that the healthcare sector in India holds great potential. and as we cement our position in core markets as well as expand in new markets combined with consistent growth in scale, we are uniquely positioned to capture the opportunities in the diagnostics sector.
What's the market you operate in? What kind of competition do you face? How are your tests priced with respect to the competition?
We operate in the diagnostic space within the overall healthcare industry. We compete with a large number of smaller players. Essentially, our growth driver is the shift from the unorganised segment to the organised segment. as you know, it is a very highly unorganised industry, only about 6 per cent is in the hands of organised players, the balance is lying with unorganised players. So one of the reasons for high growth in this space is not only the organic or secular growth but also shift from unorganised to organised. now, we will continue to drive that shift. as for pricing, our focus would be to have a premium but not a very high premium.
You mentioned about your plans to construct new regional reference labs in Lucknow and Kolkata. Can you elaborate on your expansion plan for these two markets? What kind of capital commitments do you have for the same?
Currently, we have only one reference lab, that is in New Delhi. Delhi being the epicentre we have grown very well in north. We have done very well in eastern India too for the last 5-6 years. We believe that by putting a reference lab in Kolkata we will be able to grow rapidly. Similarly, we see a big market potential in the lucknow region. as far as the CaPeX is concerned, we are on track in Kolkata. We have concluded most of the formalities and based on a few approvals we will start the construction very shortly. the CaPeX on Kolkata and Lucknow labs each will be in the region of Rs 40-45 crore. these are large reference labs and these are the kind of investments that would be required.
What part of the revenues and pro ts come from the B2B segment of the business versus that from the direct consumer business? Which among these two segments is more of a priority as of now?
Close to two-third of the business comes from the consumer segment. Both the segments are a priority for us and are growing at a similar rate.
As more and more private hospitals are in expansion mode, does this come as an opportunity or competition? Does it make more sense in terms of cost for these hospitals to outsource diagnostic operations? If you can elaborate on your hospital business…
It actually works both ways. It makes sense for hospitals to outsource since they get access to a large pool of pathologists, an experienced corporate and a wider test menu at competitive prices. Right now, the hospital business segment does not contribute a large percentage to revenue but we see an upside on this. We do pick up samples from hospitals because their labs do not conduct the entire test menu, they outsource high-end tests to us. But we believe there is an opportunity for us to go and manage these labs onsite, especially for mid- size hospitals with about 200-250 beds. Currently, we have close to 14 such labs which we manage. If we can really create a win-win proposition for the hospital lab segment, it is a big opportunity.
Are you looking at inorganic growth as well or the focus remains on organic growth?
We are looking to focus on both the opportunities.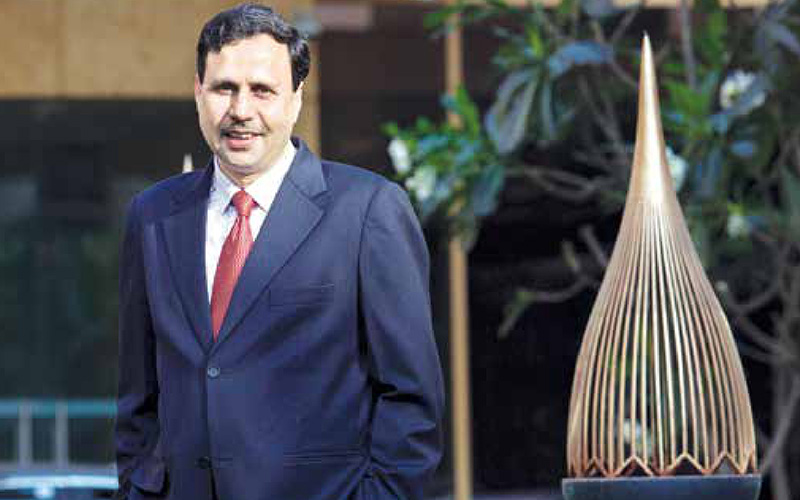 You also have a presence in international markets. Are you looking to further expand your overseas operations?
Our presence in the international market is mainly through collection networks. We do have plans to expand but the domestic market is our priority.
What is your USP? Do you look at scale as an earnings driver or more at premium services?
We are a differentiated consumer- facing brand and positioned as the best quality service provider within the industry. We do look at scale to drive earnings.
One of your priorities has been to make the brand more visible across the country. What have been some the brand-building initiatives you have undertaken? What is your marketing strategy, including media/advertising?
We have launched many services that have made the entire experience extremely convenient to our customers. Some of them include booking a home collection service or nding the nearest centre or downloading the report from the website or mobile app. From time to time, we also launch consumer preventive health care camps. these activities are advertised at city level through outdoor print and radio.
You are in a business where your clients — B2B or B2C — expect you to stay abreast of technology and offer the latest. How do you perform to such expectations?
We are the highest accredited lab in the country. We are pioneers in introducing many new tests in India. We have an ongoing programme, wherein we keep launching new tests as per the market need. We also keep an eye on the developments in new technology across the globe.
How do you standardise your lab processes and services across your operations? How do you ensure your customers that your offerings in a Tier I city like Delhi are no different than that in a Tier II or III city and that the brand stands for certain quality standards?
We have a Quality Control Department that works very closely with the lab operations team to standardise these processes.
As you expand operations, has the availability of quality talent been an issue? How are you meeting the talent demand for your operations?
Quality talent is always a challenge, especially in tier II and tier III towns. We have in-house training programmes that are conducted for all the new recruits.
Dr Lal PathLabs has been praised by analysts for its ef cient cost management. If you can throw light on some of the practices…
We are an efficiently-run organisation. as a team, we are focussing on both revenue- as well as productivity-related parameters and that has helped us to achieve an excellent return on capital employed.
Tell us a little about yourself. How has your journey to becoming the CEO of a company you have helped grow fast been?
The current year is the 11th year for me in this organisation. It has been a very exciting journey for me so far. My earlier stints from hindustan Unilever, Monsanto and Ranbaxy have helped me contribute to my current assignment at Dr Lal Pathlabs.