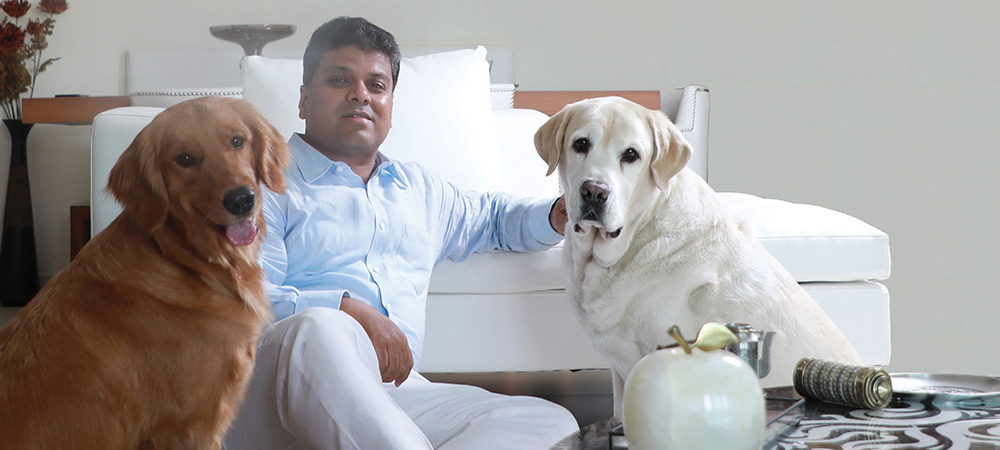 Leading From The Front
Deb Deep Sengupta, the president and managing director of SAP Indian Subcontinent, is credited with putting SAP, the world's largest business software provider, on a high-growth trajectory in India. He has been an integral part of SAP India's leadership team for over a decade and is responsible for doubling SAP's enterprise business in the country as well as taking the SAP brand to new heights in the region. He is also credited with building the SME (small and medium enterprise) and channels business for SAP India, which is rated amongst the top SME businesses within SAP globally in terms of revenue contribution, pro tability and customer satisfaction. Today, SMEs account for nearly 80 per cent of SAP's client base in India and the successful model is being replicated in many other countries. Sengupta is known in the industry for his excellent leadership skills and as a thought leader. He is a great believer of the player-coach leadership style where the leader not just coaches or gives directions but also rolls up his sleeves and gets on the playing eld when needed. In an interview with CEO India, Sengupta talks about what does being a CEO/MD means to him, his leadership style and the work culture he's created, work- life balance, and his outlook towards life and success. He believes, "As a leader, you have to give back to your people, the ecosystem and the society at large; you have to contribute to a greater cause than just yourself or your organisation." He says, if he is able to change someone's life for the better, he would consider that a success.
From various roles at IBM, HP and SAP to becoming the top executive of your company… how do you see your professional journey so far? What have been some of the key learnings?
When I look at my career, I have experienced many learnings and challenges. I have realised that the insights which you get from the learnings make you stronger as a leader and as an individual. Whereas the challenges of your career give you the courage and faith to persist despite barriers if any. Most importantly, I have learnt that as a leader, you have to give back to your people, the ecosystem and the society at large; you have to contribute to a greater cause than just yourself or your organisation.
What does being at the top (as CEO/ MD) mean to you? How rewarding is the experience?
I consider this opportunity of leading an organisation like SAP as a platform to inspire and foster the inner entrepreneurial spirit of each employee. I take each day as a learning experience, meeting challenges and delivering my best performance to discover a bit more about myself and what I am capable of achieving.
This also provides a great opportunity to learn all the different roles that make up the team that helps run the company on a daily basis and gain a number of different skill sets while travelling these simultaneous career paths. One of the everyday rewards that make an impact on my life is being in a position to help others by adding value to their lives and solving their problems.
Some CEOs/MDs are risk-takers, some are micro-managers, and some like breaking conventional rules, and some put results before people, so on and so forth… What kind of a CEO/MD are you? What is your leadership and management style?
I consider my leadership style as that of a coach/player. I strongly believe in the player-coach leadership and management style. This means that 95 per cent of the times one needs to coach and develop other leaders but at the same time have the ability and agility to be in the playing team when the situation demands. I consider that the role of the leader is not just to give direction but to also have the ability to lead the way when the situation demands. To me, a CEO/MD is most effective and respected if he is a part of the team and plays with the team.
Being a CEO/MD is also about being the face of the company. For your customers, employees, investors and the world at large, you are synonymous with your company. How do you take this aspect of the job? What would be your advice on the same to those new to the top job?
As the CEO and the face of the organisation, one has to interact with many stakeholders whom you may be engaging for the rst time. It is very important to clearly articulate your vision for the company and the organisation's future roadmap. I believe being a boss one needs to be humble and demonstrate gratitude to serve one's teams.
My advice for new leaders is to not rush into stakeholder management without laying down a clear strategy and communication plan. The consistency of messaging and the actions help build the credibility of the leader as well as the company across stakeholders. At the same time, to be successful at any stage of your career, you need to have a clear point of view and should encourage peers and team to share their points of view as well. There is no one speci c road to success.
How would you describe yourself as a person? What are some of the values that you cherish and what are your life priorities? How do these values and priorities align with your job and career?
I would like to take the liberty and describe myself as just, transparent and focused. As a professional, it is important to inculcate certain values in your life and more importantly to exhibit, model and display these traits. Simply possessing each trait is not enough; you have to display it in a way that people notice. People want to see that you actively demonstrate these leadership qualities and will not just assume that you have them. For me, personal integrity and transparency are two most important values for any leader.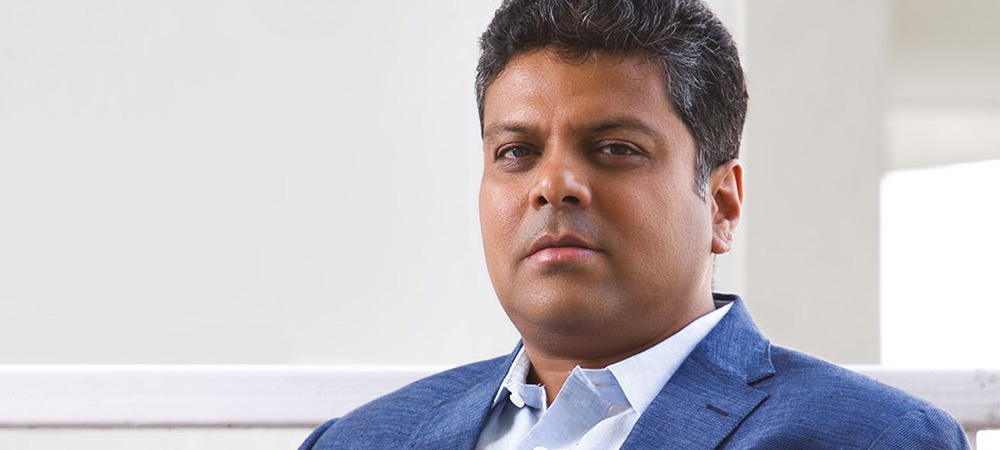 How would you define success for yourself?
I believe, to be successful at any stage of your life you need to have a clear point of view towards things and at the same time, you should encourage others to share their perspective on the matter. There is not one specific road to success but these small gestures help build the path. If I am able to change someone's life for the better, I'd consider that a success.
Tell us a little about your better half. How did you meet her, what kind of companion does she make, and what is family life like?
Coming from a similar professional background and belonging to the technology industry for over 15 years, she wholly resonates the work culture and requirements of the profession. One of the house rules is not to talk about work when at home. She is enormously empathetic and that makes family life good.
How is it for her being an MD's spouse? (Given that CEOs/MDs have a hectic work life, they travel a lot, and have too many work responsibilities.)
I'm fortunate to have a spouse from the same line of work who understands and appreciates the challenges of a CEO/MD role, and is very supportive.
How tough is it to balance your responsibilities at work with your responsibilities at home? What is your approach to work-life balance?
Being an MD, is it extremely important for me to prioritise and rationalise my time on a regular basis. I believe it is a way to strike the perfect balance between work and personal life. I ensure that I take time out for my family and unwind with them, to keep going on effectively.
How do you ensure a better work-life balance for your employees? Given the nature of the job, the burnout rate among tech employees is quite high. How does SAP mitigate that?
SAP lives by these three key words — Work. Play. Live.
We encourage our employees to have the perfect work-life balance. We want our employees to love it here, so all work and no play is just not an option. At SAP, we offer flexible work schedules, opportunities to work from home, time off for volunteering called social sabbatical, and much more. In fact, 19 per cent of our employees work from home as virtual employees. We believe in providing flexibility and in return, we empower them to deliver results.
What is the work culture you have created at SAP India like?
At SAP, we want employees to nourish and grow in an environment that encourages free expression, collaboration, individuality, and diversity. We know that success means different things to different people: from climbing the leadership ladder to striking the perfect work-life balance and everything in between. So we go to great lengths to ensure employees have every opportunity to succeed in their own way and grow with SAP.
• Employee engagement: Employee engagement is key to the success of any organisation. Without an engaged workforce, you do not have the key ingredient to drive your business forward. Creating and maintaining an engaged workforce is not rocket science — in fact, it can be broken down into basic actions for managers. The key is making time for these actions while also keeping the focus on your team's engagement level at all times.
• Diversity and inclusion drive innovation and growth in the digital economy: An inclusive workplace provides a major advantage for organisations in today's fiercely competitive market. Diverse organisations — diverse in terms of gender, nationality, generation, professional background, ethnicity, sexual orientation, physical capability, academic background, and experience — respond to change faster, are more innovative, and are better able to develop employees and leaders.
• The agile workforce: Organisations that go beyond digital buzzwords and focus on active transformation are more pro table than those that don't. An agile workforce is exible, collaborative, innovative, information-forward and competent, and comes to work with a growth mindset. These attributes are nurtured by digitally pro cient leaders, a learning culture rooted in development. All of this got SAP India ranked as the 7th best company in India to work in a 2016 study by Great Places to Work Institute.
Mentoring young talent for leadership roles and organisational business is very important. What is your approach to mentoring? Who have been your mentors and what have been the lessons?
We are at a unique point in time where ve generations are working together. Clearly, the opportunity to learn from those around you is immense. I believe that learning can happen anywhere and from anyone and one needs to be open to learning at all times. For example, a great source of learning at SAP is the fresh set of ideas and energy that the 'Early Talent' graduate hires bring every year.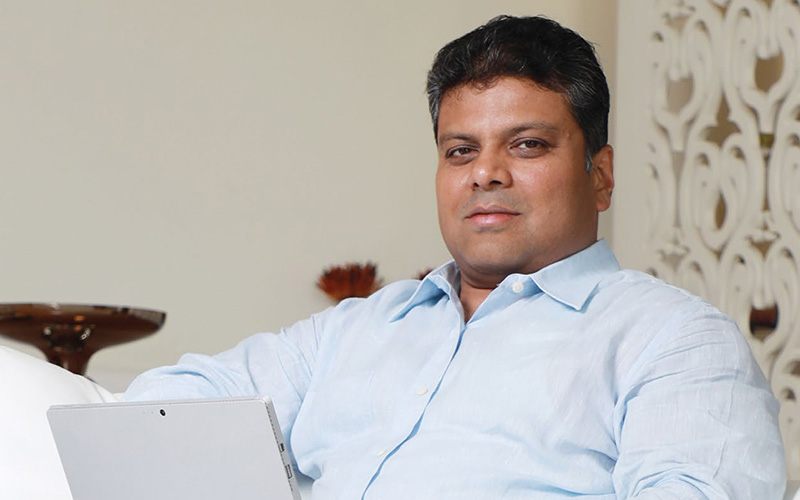 If you can talk about some CSR and community service programmes undertaken under your guidance… Also, any particular cause that is close to your heart?
India is a country with a vast pool of talent and it is important to channelise and nurture that talent to bring out the best in them. At SAP, we have various programmes that help foster innovation and are targeted towards upskilling the youth and women of the country. Our Growth Camps programme is one such initiative. It is organised in partnership with the Centre for Incubation Innovation and Entrepreneurship (CIIE) at IIM-A and is aimed at engaging with promising start-ups and domain-leading product corporates.
Another such initiative is The Social Enterprise Jumpstart, a social start-up accelerator programme, which aims to nurture the social entrepreneurship ecosystem with relevance to national priorities.
At SAP, we believe in helping the world run better and in improving people's lives. We have always been constructive about spreading digital literacy especially to the economically weaker sections of the society. These initiatives are special to me and I ensure I contribute to them both professionally and in personal capacity.
What are your views on disruption in today's business scenario? How do you nurture and support innovation and disruption within the organisation? Is disruption a priority for you?
By now, we are all aware that the digital disruption can be either an opportunity or a threat. The question is not whether we should engage businesses in it; rather, it's how to unleash the power of digital technology while maintaining a healthy business, leveraging existing IT investments, and innovating without disrupting ourselves.
In my observation, economies and organisations that thrive on innovation that touches people's lives are the ones that will last longer. As a technology forerunner, we place considerable emphasis and priority on disruptive, cutting-edge innovation that aims to make businesses future ready. These are also the ethos behind SAP's vision — to help the world run better and improve people's lives.
Please give some instances of how you have used technology and innovation to grow your company.
At SAP, we embrace an innovative culture throughout the entire company. Our powerful network of interconnected programs and entities covers all dimensions of innovation, from research and development to customer implementation. With our flagship technology and product innovations powered by SAP HANA, we are helping society solve complex, intractable problems.
SAP innovations across our products, technologies and programs are motivated by a desire to improve people's lives, at scale. We use our unsurpassed global reach, our relevance, and our relationships to drive positive change for individuals, organisations and societies. From our pioneering enterprise software to industry-leading new technology offerings like the Digital Core or SAP HANA in-memory computing platform, SAP's innovation goes beyond software — we're developing breakthrough technologies that shape IT and business trends.