She was merely 13 and he 14. In their hearts, they knew they were meant to be, though they would not proclaim it. They would pretend to play cricket when the sun had long set, just to be with each other. They would play till 7 or 8 pm, though they would not see where the ball was being thrown. He was the handsome boy next door and she the prettiest girl in the neighbourhood. It was around 1969 when they first ran into each other and simply fell in love. Forty-eight years later, their love story is still being written. Zia and Jaydev Mody — reckoned as a power couple in the corporate world — have been each other's strongest pillars ever since and their love hasn't faded a bit. Zia, as we know her today, is one of the country's finest legal brains, an authority on corporate law, and Jaydev, a business tycoon who runs a casino empire.
"We just fell in love and couldn't stand to be apart," recalls Zia of the days when the two, in their early teens, had got acquainted in the Mumbai locality where they lived. It was a case of opposites attract, she reckons. "He was terribly handsome, intelligent, very impulsive, intense and very different from my own character, which was cautious, conservative and slightly nervous about things unknown."
Her good looks apart, it was Zia's insatiable drive to excel at everything that fascinated Jaydev at age 14 and continues to even today. "As a child, she was always determined to be the best in whatever she did — whether it was topping the class or riding as a jockey at the gymkhana." Even at 60, he says, she is still determined to be the best and doesn't settle for any less.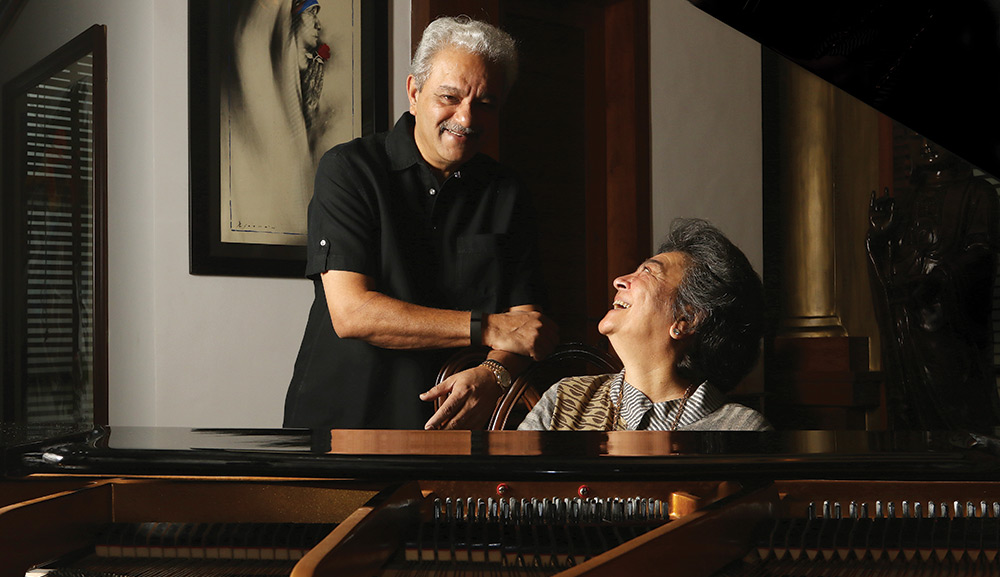 Among the memories Zia treasures the most is when Jaydev would come to the racecourse early in the morning and ride horses, just to be with her. They would ride every morning until 6.30 before she would go to school. Another, she recalls, is that of Jaydev writing her love letters in his scrawly handwriting — there was no internet or fax in those days — when he was off to Europe for many weeks or when she was travelling.
Zia's inspiration to study law and become a lawyer, of course, came from her father Soli Sorabjee, one of India's most distinguished jurists and former attorney general. "I never wanted to be anything other than a lawyer. It was certainly my father who provided the inspiration. He was an obvious role model, which led my career choice being an easy decision." She recalls how her father would often be at the dinner table making calls to his solicitors, talking about legal issues, and discussing with colleagues what the judges said in courts. "It always sounded challenging and exciting," she says.
Talking about her father's nurturing, Zia recounts some of the key learnings from him as hard work, honesty and the commitment to law. "I learnt very quickly that there was no shortcut to hard work and nothing could replace a ferocious understanding of the facts." Whenever she told her father she wanted to do law, he would never push her beyond a point. "But I am sure he was quite happy that I was following his footsteps," she adds.
Zia was the eldest of four siblings. She was a bit of a bully and was definitely her father's favourite for a long time, until her brother Jehangir replaced her, she says. "I still I get my hair and cheeks pulled by my father who keeps reminding me of the bratty things I did as a child!"
In 1975, Zia went to England to study law at Selwyn College, University of Cambridge. The decision wasn't hers. She wanted to get married to Jaydev. But her mother, Zena Soli Sorabjee, a progressive woman for her times, was firm that Zia go abroad to pursue higher studies. "My mother had strong ideas about the importance of higher education for her daughter. She felt that I was too young to talk of marriage, that a woman should feel secure by earning an independent living," says Zia.
After Cambridge, she did her Masters from Harvard Law School. Zia writes in a memoir that her year at Harvard was her best as a student. "Harvard Law School was this intellectual bastion for kids who had a passion for excellence… The professors conducted entire classes using the Socratic Method, asking questions to present ideas and to force us to engage in critical thinking," she says.
Thereafter, Zia passed the New York State Bar exam and started working with Baker & McKenzie, the world's largest law firm then (now, the second largest), at its Manhattan office. She worked there as a mergers and acquisitions (M&A) lawyer for four years. Once again, Zia insisted on getting married. Her mother still wouldn't budge. "It's too early," she would say. Finally, Zia's father stepped in, and said, "She is 28, he'll say no." In 1984, she returned to India, and got married to Jaydev.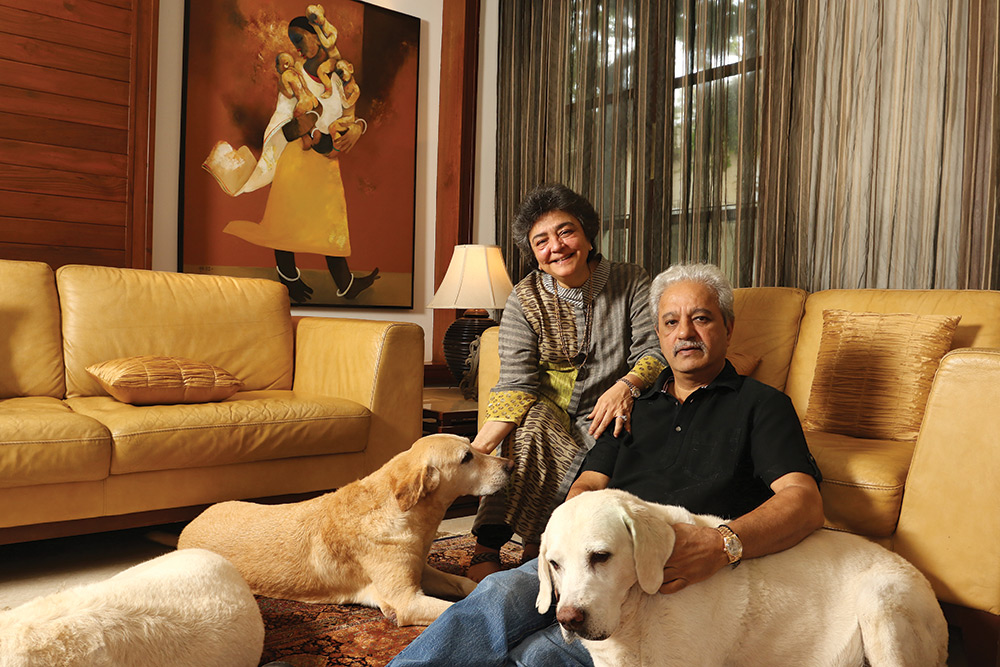 Amongst his most memorable moments, Jaydev recalls, were his honeymoons — not one, but two. "Traveling is our shared hobby, and I have great memories of traveling with Zia just after marriage. We didn't have a lot of money, but we still decided to blow it all on our two honeymoons — one in East Africa and the other in Greece. Those were amongst the best vacations we had," he says.
In the years after the marriage, Zia and Jaydev's three daughters — Anjali, Aarti and Aditi — came into their world. Those were happy and fulfilling days, and yet tough. "Up to the time our kids were in the double digits, we both had to work hard to provide for them," says Jaydev. After returning from New York, Zia had joined the Bombay High Court as a junior barrister, starting from scratch, while Jaydev was trying to find his feet in business. Jaydev says, "Zia never took a thing from her parents and my father left our family with very little. They were tough times, but we were happy. We traveled a lot before the kids were born, and then once our three princesses arrived, we would take each of them on holiday alone because we were not financially well-off at the time. This made us work even harder, so that we could give our kids a comfortable and stable life."
She couldn't have worked the way she did had it not been for Jaydev and her mother-in-law Usha's support, Zia writes in a memoir. "I didn't have the kind of job where I could be home for dinner. Litigation demanded grueling preparation. What I considered sufficient preparation for court certainly required long hours of work into the night," she says, adding that Jaydev would control his schedule more and be with the girls as much as he could. He would take the girls all over Bombay, she says. "They would go to the horse race, eat chaat, go swimming, go to every circus or mela in town. I think when I was home, we did more homework."
With a reflective look, Zia says, "I have to reluctantly but honestly admit he is a better parent and has kept our core family nucleus together much more than I have. I think his loving nature (even though he has a short temper) is what has kept us all together. The quiet way in which he does so many things even today is unbelievable."
On his part, Jaydev says, "Zia is my rock — she has stood by me through everything and has been so steadfast. I admire her devotion to our family and to our bond, which has always been unwavering." He says, "She is a very caring person and is a big softie at heart. As a parent, she has inspired our kids to work hard and achieve their dreams, despite me always telling them that they can do whatever they like!"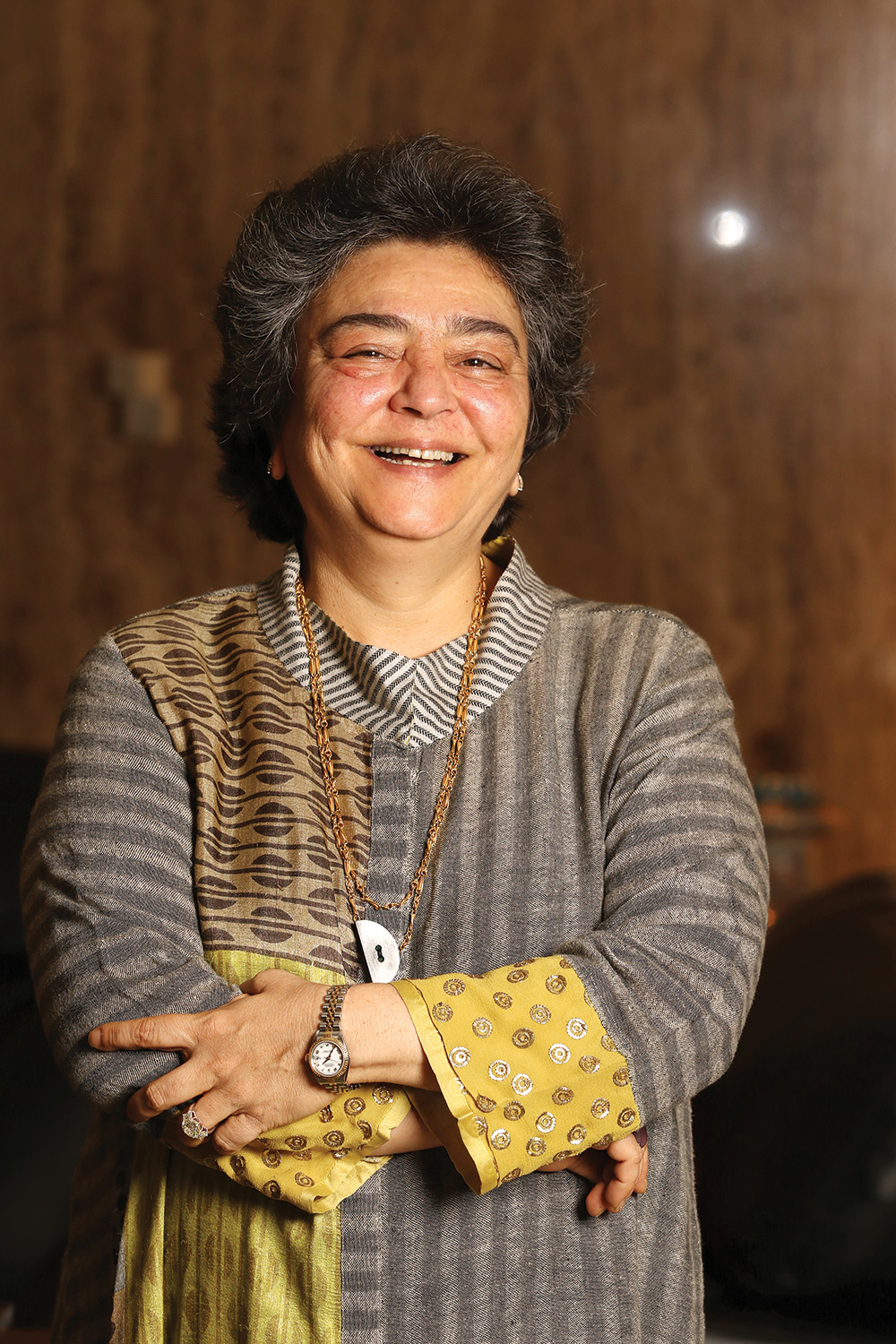 So are the daughters daddy's girls? Zia says, "I have no doubt that I play second fiddle to my husband as far as my daughters are concerned." "It depends on the day!" says Jaydev. "We have very different relationships with our girls — being a father to three girls is a totally different experience than being their mother. She has always been the disciplinarian, while I revel in the fun times!"
The daughters have done well for themselves. Anjali, the eldest, is a Bachelor of Fine Arts in Industrial Design from the Rhode Island School of Design in the US, and started a furniture design venture, Josmo Studio, in Mumbai. Jaydev says, "Anjali is creative and artistic, she loves to travel and explore the world like her father, but is an extremely hard worker, like her mother."
Aarti, Zia and Jaydev's second daughter, is a lawyer like her mother. After studying law in New York, she passed the New York State Bar exam, worked with Baker McKenzie for over two years, and then returned to India to join ABZ & Partners as an associate. She recently became a mother herself, making Zia and Jaydev grandparents for the first time. The youngest daughter, Aditi, whom Zia describes as buoyant and beautiful, and Jaydev as "a complete mix of both of us, even in looks", is a budding filmmaker studying film at NYU Tisch School of the Arts.
On the professional front, Zia says her journey so far has been fascinating and exciting. "I continue to generally have a happy day which often becomes a long one." The key defining moments for her, she says, were being a corporate M&A lawyer in the world's then largest international law firm, Baker & McKenzie and returning to sharing half a desk in the Bombay High Court Chambers with her senior. Those were hard days, Zia recalls. The courts were male bastions, with hardly any woman lawyers. The few who made it were not taken seriously. There were even fewer arguing women counsels. Clients would not like women lawyers taking up their cases and the seniors would show more confidence in the male counterparts. Zia says, you had to show you were better or at least as good as your male counterpart. "You had to work harder, be prepared every day, and be the 'go to' junior that seniors would want because you made their life easier," she says.
The only way to make your presence felt was to be able to argue in court, but there were hardly any cases coming to young woman lawyers. At that time, an NGO, the Bombay Environmental Action Group, decided to take on some builders violating floor space index in some prominent buildings. The NGO had no money and it decided to work with junior lawyers like Zia for the cause. Zia and a few other junior lawyers took up these cases for free and argued in the court on the NGO's behalf. They won all the cases fighting against some very senior lawyers on the other side. This boosted Zia's confidence and proved her mettle.
Zia says, "My years as a counsel in the Bombay High Court were probably the most formative and influencing years of my career. They taught me to be tactical, well prepared, unforgiving in being able to anticipate the move of my opponents and always fight a fair fight. Believe me, it is 70 per cent of the reason for my being the decent lawyer I am today."
Zia donned her band and gown every day for about 10 years. She then decided to quit her counsel practice to become a full-time corporate lawyer. It wasn't an overnight switch. Post-1991 economic reforms, as India started opening up to foreign direct investment, Zia's friends and clients from her Baker & McKenzie days started referring clients to her who wanted to invest in India. "Becoming an Indian corporate lawyer was really a result of India's foreign direct investment policy. Work started coming my way and it was too much to handle both being a counsel during the day and a corporate M&A lawyer at night and I was getting exhausted with my self-imposed constant over preparation for matters and adjournments that happened so often," says Zia.
Around 1995, she started a small proprietorship called Chambers of Zia Mody with a small group of 12-15 "fabulous" lawyers, which later morphed into AZB & Partners, one of India's top corporate law firms. Over the years, it has adeptly handled a number of marquee deals — including, Tata Steel's acquisition of NatSteel, the $2.3 billion Tata buyout of Jaguar Land Rover, Disney's acquisition of UTV, the Cairn-Vedanta deal, to name a few — and become India Inc's go-to firm for M&As. "We have managed and maintained our reputation of being a top Indian law firm in M&A corporate law space simply by being unrelenting in our commitment to quality and refusing to compromise on the integrity of our opinions," says Zia. "We have lost a few important clients simply because we could not bring ourselves to give an opinion along the lines they requested. This has not happened often but has happened and what is more important is that our partners have seen the firm walk away and not thought it was bad business to do so."
Jaydev's story is no less exciting. After dabbling in a series of businesses ranging from real estate to textiles, he switched to gambling at 50. As the Goa government opened up the casino business, Jaydev espied an opportunity and today his Delta Corp owns the majority of casino licenses in the state. The prospects for growth, he says, are undiminished. "We want to become a one-stop shop for gambling — be it online or land based, and that is what we are currently working towards."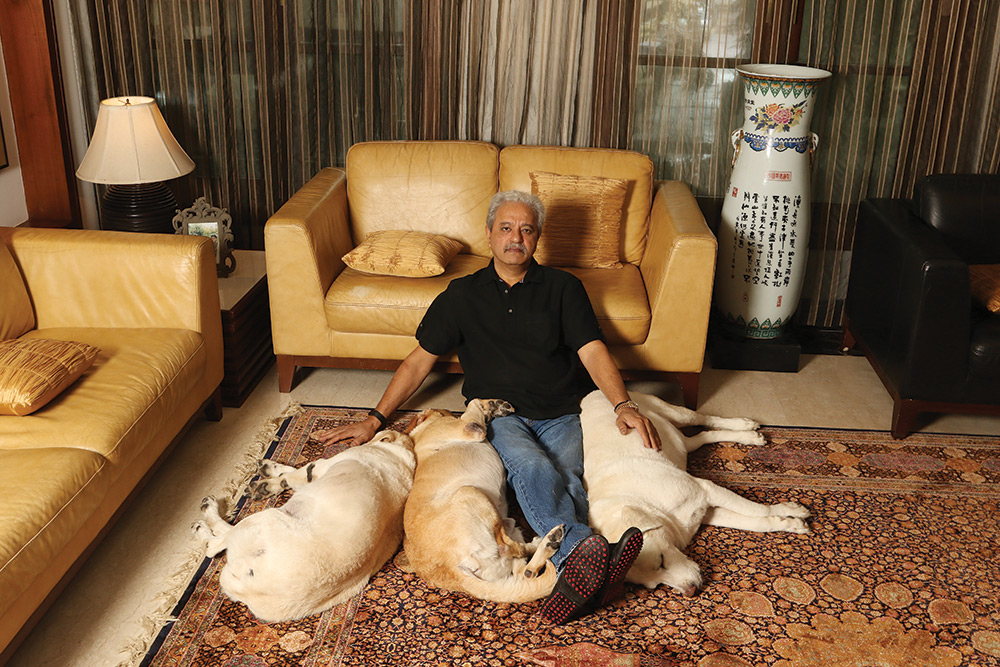 Isn't gambling a risky business to be in? Jaydev dismisses the criticism: "Seeing the revenue potential the industry has to offer, the government will eventually open up gambling nationwide. In Goa alone, the casino industry has contributed `300-crore-plus revenue to the exchequer in the form of various direct and indirect taxes and license fees. There is a huge amount of indirect generation of employment in allied industries, which generate increased revenue and tax collection for the exchequer."
Horse racing is another interest of his that has brought windfall gains. "I have been going to the race course since I was a kid," Jaydev says. "I love to study the horses and pick winners — it gives me such a thrill. Zia and I both loved to ride as kids too, though she was always a better jockey than me."
Jaydev recounts how he always wanted to be a horse owner but couldn't afford it when he was younger. But times have changed. "Now, we own about 40 horses, though only a few of them have been truly great. My champion horse is Quasar, who won all the big races in the country and holds the record in India. In my lifetime, I won't have a better horse than him. Now he has gone to stud and is living the life — running around, eating and making babies!"
Zia, who used to be an avid horse racer, does not share Jaydev's passion for gambling. "But she is supportive of everything I do," he says. The power couple are busy in their own spheres, but together present the picture of a convivial marriage.