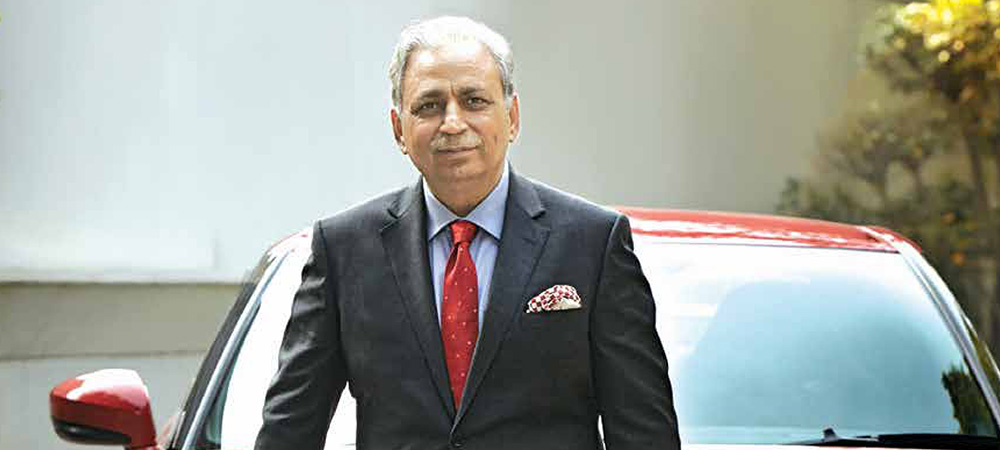 Challenging conventional thinking has been our north star
In 2009, when Anand Mahindra acquired the scam-hit Satyam Computer Services — the IT major whose founder B Ramalinga Raju had cooked its books to the tune of $1 billion — he handed over the momentous task of bringing the company back from the dead to CP Gurnani, then heading the international operations at Tech Mahindra. Within a year-and-half, the company that most industry pundits predicted would not survive, now christened Mahindra Satyam, was back on track. In the next several quarters, it reported a ten-fold increase in its year-on-year profits. Gurnani had taken the bull by its horn, turning around the crisis-hit company into an opportunity. He had then said, "We knew that as Tech Mahindra, we were hugely into the communications space and we wanted to saddle the ICT (information and communications technology) industry. We had to find some kind of a game changer and Satyam was an opportunity." Satyam brought with it customers in the banking, healthcare and retail industries. In 2013, Mahindra Satyam merged with Tech Mahindra, and it is today the fifth- largest IT services company in India with $4.05 billion in revenue and $477 million in net profit (March 2016), and over 100,000 employees. Gurnani, the CEO and managing director of Tech Mahindra and chairman of Nasscom, is today the poster boy of the Indian technology industry, known for his outstanding leadership abilities, be it transforming businesses, developing international business, handling mergers and acquisitions, or nurturing start- ups and responding to disruption. Most of all, he stands out as a people's manager, who always leads by example and tends to focus on people's strengths to bring out the best in them. His leadership style encourages entrepreneurship and empowerment, rewards and recognition, open communication, and transparency. In an interview with Amit Ranjan Rai, Gurnani speaks on his priorities for Tech Mahindra and how he plans to keep it ahead of the game in this age of disruption.
You started your career as a chemical engineer, you have not done an MBA, and yet today you are leading one of India's top IT companies and are responsible for one of the biggest turnarounds in corporate history. How do you see this journey of your life? What do you think have been the defining or key moments/decisions shaping this journey?
My childhood was fairly nomadic as my father was in a transferable job. This required me to change schools and places in every few years. Strangely, living out of suitcases and sleeping on beds made of trunks didn't seem odd actually! While that meant fewer friends forever (this was pre-social media… social and media had different meanings), that also meant that we learnt to fend for ourselves and survive swiftly in any given situation.
During my days as an engineering student at REC Rourkela, I got to experience cultures and explore multiple opportunities, be it through Rotaract or through campus programmes, and experiment with several new ideas. And that passion to experiment and challenge conventional thinking throughout my life has probably been the bedrock of my success. Once I got into the business side, the first thing I did was project management. Being at a thermal power plant long time back, I realised that project sites are a real test of your physical capabilities. Meanwhile, I got an admission offer from FMS (Faculty of Management Studies) in Delhi but decided not to take it because I was having fun in my career. Since then, one event has led to another and all I have to say about the whole experience is "I was willing to experiment, I was willing to make mistakes, I was willing to do things which were considered difficult by others and I was willing to challenge conventional thinking."
There have been several defining moments that have shaped my journey — transforming Satyam, being appointed the Chairman of Nasscom, joining the Wall Street Journal CEO Council among many others.
As a leader of a company in pain (affected by the Satyam scam), what were your biggest priorities after the acquisition and merger of Satyam? What has been your leadership style during the difficult days and today when you have turned around the company?
The biggest priority post the acquisition of Satyam was restoring trust among various stakeholders. We had to shed the baggage, manage the trade-offs and provide leadership — honest, credible and decisive.
During the restoration, we had to deal with many challenges. The first and foremost was how to bring all employees to see a common purpose. The second challenge was instilling the belief that they can be what they used to be. The other big challenge was how we hold on to available talent while simultaneously being able to attract new talent into the system.
I always believed in entrepreneurship and empowerment, and I don't think that has changed much between then and now. Reward and recognition, open communication, transparency in our workings and encouragement have all been key to successful leadership. The currency may have changed, but the philosophy always remained the same.
What have been the takeaways in leadership and management for you from your company's transformation journey? What would be your advice for CEOs undertaking such transformations?
For us, the Mahindra's core purpose of challenging conventional thinking has been our North Star. For organisations to be successful, I believe it's important for them to nurture a culture that enables their employees to be aligned to the core purpose and follow it. Transparency, communications and the ability to take swift decisions are some of the other aspects.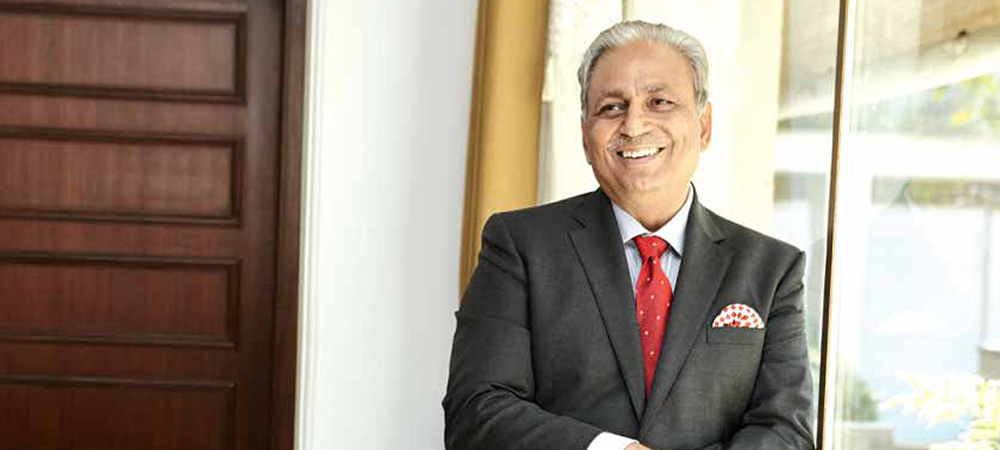 What is your growth strategy for Tech Mahindra currently? Also, what is your DAVID strategy all about?
Our growth strategy is based on markets or geographies as we call in our terms, product portfolio or service lines and an organisation structure that enables it to deliver on the goals we have set for ourselves. However, how each organisation deploys these strategies is what makes it different and successful. Ours is a very customer-centric approach. We have about 900-plus accounts and our biggest opportunity lies in being a true partner to these customers and accounts.
So while we change our portfolio and service line, which is reflected in our approach towards DAVID strategy (DAVID is short for Digitalisation, Automation, Verticalisation, Innovation and Disruption), we have laid a clear goal on how to approach each customer and each account, and this model is called RUN, CHANGE and GROW. RUN is about enabling customers to do their existing business more efficiently. In the CHANGE section, we enable our customers to change their service offerings/portfolio to their customers so that they are ready for today, tomorrow and the future. Finally, our GROW section is built around constructing new revenue- generating partnerships with customers by taking a leadership position in the new connected world propelled by IoT (internet of things) and smart devices. In order to align with that strategy, we have recently changed our brand positioning to reflect that. The new brand tagline is "Connected World. Connected Experiences."
So what's the next big trend that is likely to drive the growth of Indian IT companies in the near future?
The Indian IT services industry owes its origin to cost arbitrage, so in a way, the industry has traditionally been heavily people-dependent. However, owing to the advancement in technologies like machine learning, big data, artificial intelligence, automation which is well supported by internet of things, the industry going forward is going to be a lot more machine- dependent as well. The biggest question is will machines or robots replace human beings, in this industry? This perhaps looks quite far-fetched, but certainly a lot of the low-end repetitive and mundane works in the industry is increasingly mechanised. This will certainly result in improved efficiencies.
I am seeing the industry is reaching a level of maturity as it gets ready to cater to a brave new world as the world is increasingly becoming interconnected with the proliferation of smart devices and smartphones. I see increased focus by the industry on things like intellectual property (IP) development, the creation of products and platforms and embracing of newer technologies like automation in the days to come. We at Tech Mahindra, maybe because of our DNA in the communications business, understand the "connectedness" in the world much better and have positioned ourselves as a formidable player to provide "connected experiences" to clients.
A lot of your focus seems to be on inorganic growth. What has been the thought behind? How does it fit in your plans to make Tech Mahindra future-ready?
If you look at our acquisition history, leaving aside Satyam, you won't find any big bang or large acquisition. We have been quite acquisitive in the past but our acquisition strategy has been largely selective in select areas, verticals and technologies. Another thing is, whether it is Pininfarina, Target Group or Bio Agency, we will see how these assets are part of our overall transformation from just being an IT services provider to a "digital transformation" player. BIO Agency, for example, specialises in digital transformation and innovation, helping organisations change the way they engage with their customers. This acquisition augments Tech Mahindra's digital portfolio — digital strategy, service design and customer experience. We will continue to look for such opportunities.
We are also making right investments in the areas of IP creation as well as working with innovative companies. Our investment in the US-based big data and analytics start-up FixStream in 2014 is one such example. So the point is that we have been winning business in the relevant areas using our strong capabilities in our traditional areas and combining with our deep expertise in the emerging technologies. We will continue to look at such opportunities going forward.
What has been the impact of digital disruption on the outsourcing industry? How is it driving changes to business models and relationships with customers? What are customers looking for from IT and outsourcing services companies these days?
One of the major impacts of digital disruption on the outsourcing industry is the need to become more agile to service the customer in the fast-paced world. The traditional business model has not disrupted but it is evolving and it essentially means broadening of services by IT players to take ownership of the entire spectrum of customer applications. Things like automation and DevOps to ship products and changes to customers faster, cognitive computing, artificial intelligence (AI) and machine learning to draw inferences from the data and challenging the given norm of doing things by applying innovative yet sustainable techniques are some of those pillars which have and would continue to have profound impact on the outsourcing industry in the near future.
What are your views on disruption in today's business scenario? New technologies, products and business models are fast-changing the market dynamics. How should Indian companies approach disruption?
It is true that businesses are seeing a tectonic shift. The era of the customer reaching out to the product is gone. Now it is the service that must seek out the customer and that too through peer influence and not the conventional media. This is making most of the ways of doing things exceptionally well in the past invalid in this new environment. In fact, this has a major impact on how we view digital — the new way of creating services and the new way of consuming and servicing them is dramatically changing the traditional customer-supplier equation and is driven by evolving technologies that offer a new lifestyle and insights. Indian IT companies need to approach disruption by strengthening onsite presence. This will help in giving a hand-holding to customers in order to have an empathetic connect with customers to understand challenges affecting them directly or their customers in turn and produce effective innovations. They should look at opportunities of co- creation and co-innovation.
How does one nurture such values which give emphasis to disruption and innovation within the organisation? How is Tech Mahindra nurturing and supporting innovation and disruption within its organisation?
Innovation is directly proportional to the attitude and approach of the senior management. Without a corporate strategy to reach defined corporate goals, innovation will be misdirected and unguided. Actions of top managers should set the context, guide the process, clearly communicate reasons, shield creative teams, appreciate distinctiveness in people and their thinking, and welcome change. Innovation and disruption happen within the organisation when a vortex of the following happens:
a) Courage given to associates to bring up ideas and not be limited by ladders to climb.
b) A holacractic process (a process defined by what you do and not what is your designation) developed within teams and labs.
c) Set up labs and infrastructure like a garage to enable associates to tinker with technology and take ideas to the next level.
Innovation is never just a word it's a state of mind and at Tech Mahindra we innovate for the future. As a front-runner in the industry, we have been part of the business impact stories and now increasingly contribute to transformational strategies. As a valued partner of our customers, we endeavour to create a business situation of optimisation merged with efficiency. We have a six-pillar innovation strategy. This includes the IRIS (Ideate, Refine, Implement, Shine), intrapreneurship programme, Makers Labs, innovation with start-ups, portfolio management, university collaboration and campus connects and finally in-house IPR.
Tell us a bit about your Makers Labs. What is the kind of work it is involved in and what have been some of the early achievements? Are you looking at more such labs both within and outside the country?
A year or two back, the discussion, when it came to digital, was on DevOps and automation. We felt there was much more to be done around IoT, augmented reality and visual reality, and other such technologies. We knew that the technology world would only become focused on something called "smart machines". By smart machines, we meant, AI, cognitive computing, augmented and virtual reality and IoT. Also, we knew that we would not be able to get this across unless our broader vision of connectedness and experience was brought into the mould. The vision was how to connect with people and simplify people's lives by creating experiences.
At Makers Lab, our philosophy has been to get answers to 'WHY' before the 'WHAT' or the 'HOW'. The WHY was important as it meant we were empathetic to our consumers' needs; we knew what they wanted. Makers Lab has, in the period since it began, come out with three platforms. These include Entellio, a chatbot-based platform which is being developed as "conversation as a platform"; XRetail, a platform similar to Amazon Go and that uses sensors, artificial intelligence, robotics and augmented reality for the retail sector; and a platform for internet videos (IVP). We already have some aspect of XRetail being used by a large retail player in Latin America. Our mothership Makers Lab is in Pune but today we have labs in Bangalore, Chennai and Hyderabad as well. We would be opening one lab in Ipswich (UK) very soon and we have a customer co– innovation lab in the US. We plan to open up more such co-innovation labs around the world with our customers.
How do you see the start-up space in the country today? You have been nurturing start-ups or start-up-like units within the company. Tell us more about them, as also what has been the thought behind?
Innovative start-ups and disruptive technologies have together created exciting times for our country. India's start-up base is the third largest worldwide but we will still have to learn on how to highlight the spirit of starting a firm, failing and experimenting with ideas. Against the popular perception of being too big in size and integrated in their approach to disruptive innovation, big companies are nurturing aspiring entrepreneurs within and outside the company to embrace open innovation, signalling the rise of "corporate garage" in India. In a first for a corporate entity, Tech Mahindra created a "start-up garage" for its in-house entrepreneurs.
Ours is the first corporate garage for the start-ups that are an integral part of our business offerings. We are nurturing start-ups inside the company, by our own incubator called TechM Growth Factories and we are driving partnership with start- ups, through each of our competency and vertical with our own model which we call TechM Next. TechM Next today has the presence in the Valley and Israel to tap into the opportunities and talent in companies that are starting in the B2B space. By doing our own incubator we want to give our employees new opportunities and generate ideas out of these smart engineers that we have in the company.
What would be your advice to today's start- up entrepreneurs in terms of making their ventures successful in the long run?
When they discovered America — they called it a land of opportunity — it had very few people and a lot of land and resources. In our country today, we have a 500 million young minds, that is, people who are <20 years. What should we call India if most of these minds are tuned with even a few good ideas or at least one good idea?
By 2020, the average age in India will be 29 and it is set to become the world's youngest country with 64 per cent of its population in the working age group. With Western Europe, the US, South Korea, Japan and even China ageing, this demographic potential offers India and its growing economy an unprecedented edge that economists believe could add a significant 2 per cent to the GDP growth rate. I have always believed in the power of empowerment and fostering entrepreneurship in people. To me, the future would not belong to those who graduate from B-schools alone; the future would be ruled by the ones who apply those learnings, as entrepreneurial managers.
In my view, an entrepreneurial manager is a leader who takes calculated risks but also leads his team to its goals. Success is never his alone. It's the teams! A failure is never the teams — it's his/hers.
How can boards become more effective in today's fast-changing business world?
This leadership imperative reinforces the need for the board of directors to focus on critical issues and policy challenges versus administrative details and programmatic implementation. The purpose of strategic planning is to develop a three- to five-year blueprint for the organisation's future. Strategic planning is a way to help an organisation be more productive by helping guide the allocation of resources in order to achieve goals.
If planning is a journey, the first two steps of the process — information gathering and analysis and identifying strategic issues — tell us where we are. The next step — developing a vision — helps us determine the destination. And mission — reminds us why we're on the journey in the first place. We get to the vision through the accomplishment of goals. We accomplish our goals by means of the strategies we devise for each goal. Finally, we translate goals and strategies into concrete action through the development of objectives.
How should companies build the workforce for future? Companies will have to become more agile and change fast to new business realities. How can CEOs ensure their teams have the adaptive quality that can handle any change?
An anticipatory workforce — one that thrives on innovation — will be an essential determinant of future success. To build such a workforce, leaders must themselves demonstrate agility and embed it into the way work is done throughout the organisation. That means encouraging and appropriately rewarding innovation so that individuals are willing to test the status quo and take the risks that go hand in hand with defining new products and services. Standardising processes also contributes to an agile environment. For example, in today's dynamic environment, decisions must be made quickly. Therefore, it is critical that leaders demonstrate agility by empowering others to make decisions rather than limiting decision-making to a select few at the top. To further expedite the process, decisions should be based on guiding principles rather than on a fixed set of rules. Agility is a key factor in attracting the best talent and establishing a stronger employee value proposition. Those organisations that encourage and reward innovation and reinforce flexibility will enjoy a competitive edge in the quest for high- potential talent.
How does a CEO communicate to his team that it has to become more agile?
The success of a CEO depends on how effectively he/she is able to communicate the key message, vision and strategy across the breadth and depth of the organisation. He/she needs to take the help of all existing as well as new age platforms such as group mails, blogs, town halls, internal chat platforms, webinars, teleconference and so on to communicate with the employees and senior executives. The communication themes should include things like shaping their organisations to be more nimble and flexible, less hierarchical, and more networked. The focus of the message could be on things like agility, talent and sustainability. A distinctive leadership framework — one that defines success quotients — provides direction on what it will take to lead and shape organisations in the future.
How should companies go about making leaders out of managers and employees? How should companies develop the leaders for tomorrow?
Talent can be an organisation's greatest asset or liability. The good news is that whether it is the former or the latter, it is entirely within management's control. Given the demographic and generational shifts we are witnessing, we as leaders should demonstrate and be role models for openness to different perspectives, ideas and styles. At Tech Mahindra, we've created a corporate environment based on encouraging employee initiative, delegation of authority and strong career development. These factors motivate! I personally would like to leave behind a sustainable, workforce-centred culture.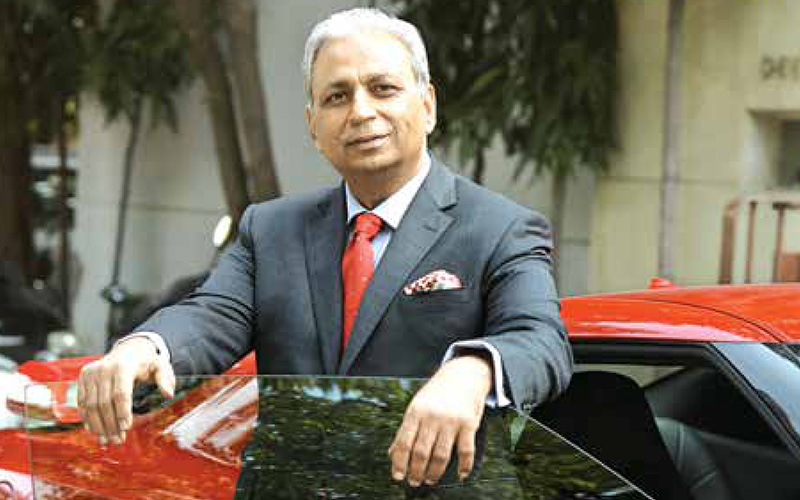 What are some of the leadership qualities and traits that leaders must have in today's fast-changing and disruptive business world?
To begin with, there is no single model for success. Moreover, the exact nature of the CEO's role is influenced by the magnitude, urgency and nature of the transformation; the capabilities and failings of the organisation; and the personal style of the leader.
What are your thoughts on succession planning in Indian companies? How can companies improve succession planning?
Succession planning should not only be about reducing risk; it has to be about finding the best successors. If you do that, your legacy as CEO won't simply be about what you did while you had the job, it will be what you prepared the company to achieve long after. For this one has to have a focus and make sure it is part of the annual plan. I am sure if the firms can make this important, the boards and the business families will have to make it a priority.
Is big data helping drive your and customers' businesses? What have been the promises and challenges of big data for your industry and your customers?
As the data we generate every micro- second grows and accelerates at a rapid velocity, the requirement for making a business decision is shifting from hindsight-based decision making to a foresight-based approach. Companies are banking upon big data and analytics. According to an industry report by Nasscom, the analytics market in India could more than double from the current $1 billion to $2.3 billion by the end of 2017-18.
In a nutshell, there are three things that big data can do for business: It can improve top line through unprecedented personalisation at scale. It can improve the bottom line through unprecedented efficiency at scale and it can improve governance through unprecedented monitoring at scale.
What are your passions outside of corporate life? Please share some examples of your initiatives outside corporate life.
The lines between my personal and professional are fairly blurred. I try and maintain my fitness regime as much as possible. I enjoy spending time with my family and close friends.
The initiatives I pursue outside my corporate life are connected to that of my family. My wife Anu runs an NGO called Titliyan, having sacrificed her promising career at the Canadian High Commission. Titliyan is a non-profit organisation run for underprivileged kids, dedicated to improving lives through education and I encourage you to visit http://www.titliyan.org/. Our son Ashish is a co-founder of the start-up PostFold along with Aashray Tathai. Online fashion is the most talked about topic in today's retail space. Before this, he used to work for Amazon in Seattle. Our daughter Sanya is an entrepreneur, who has graduated from the Harvard Business School, and is currently working in California. She is doing a start-up in CRM for real estate.