Cvent CEO Reggie Aggarwal is a certified phoenix who has brilliantly risen from the ashes of failure. He tells us his story to never back down…
Rajeev or Reggie Aggarwal's life is worthy of being made into a movie by a film director like Mira Nair who likes to dabble with different subjects and stories. But it's not going to be a too good-to-be true tale full of Bollywood masala. It's a story of patience, passion and perseverance and a well-deserved victory.
His parents immigrated to the US in 1965. His father went to Kansas State University for a Master's in Mechanical Engineering followed by a job at the Department of Commerce. His mother, a Masters in Sitar, became an executive with the US Government after moving to the States. Reggie has two siblings — a sister called Manjula; she worked at Cvent for 15 years as Senior Vice President, Client Services — and his brother Sanjeev is a cancer specialist.
While still young, his family moved around a lot and lived in seven to eight different cities before settling down in Alexandria, Virginia, where his parents still continue to live. Growing up in the US was initially difficult for the family.
"My father came to the US with very little money and went for his Masters. To make ends meet, my father worked at a fast food restaurant and my mother cleaned houses and sold Avon door to door. It was tough living during our first decade in America. But once my family adjusted they got more professional careers and ended up working for the US government," says Aggarwal.
The Aggarwal household was a middle-class environment that gave all three siblings a happy childhood despite the struggle. From the beginning, their father was involved with them and ensured they played a lot of sport including basketball and soccer. Since Reggie was slightly shy as a kid, he challenged that through debating; it instilled confidence in him and enabled him to truly enjoy academics.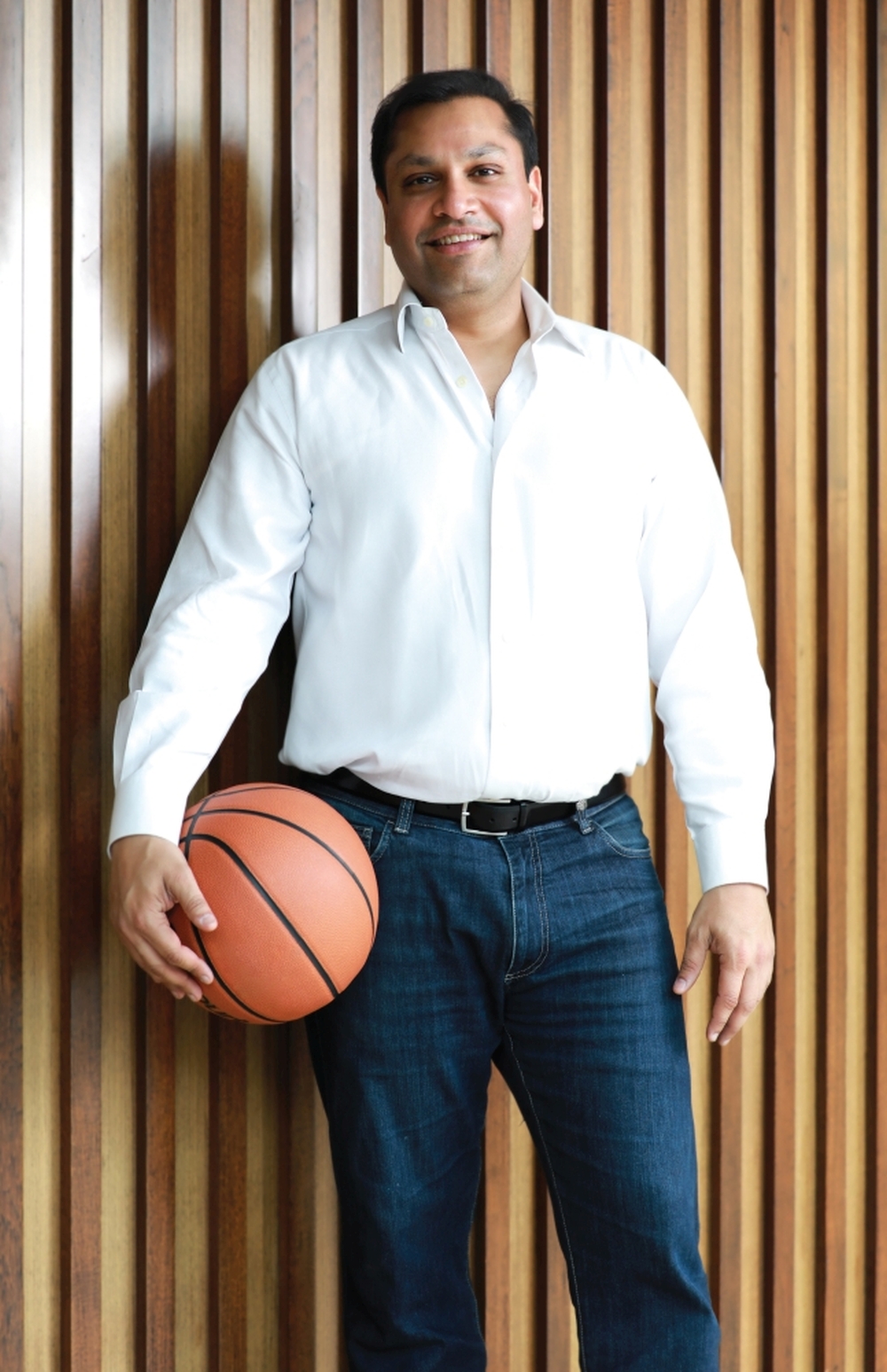 It also gave him the self-assurance to become the student body president. That's also the time he started to develop leadership skills. "I became comfortable with who I was. As I grew older and went to college, I began to embrace being Indian and began to understand the Indian culture. It came full circle when I graduated from law school and became president of the Indian American Bar association, met my wife at the network of South Asian professionals and started the Indian CEO Technology Council. I fully embraced my Indian heritage and maybe went overboard," he recalls.
It seems like he was born with an entrepreneurial streak. He learnt how to cook at the age of seven and started engaging in small businesses from removing snow, lawn mowing to painting when he was all of 14. "I was always entrepreneurial," he says. During college breaks while all other students headed for internships, he would run businesses with his friends.
As a Finance major from the University of Virginia, he went on to Washington and Lee University for a Juris doctorate and received a post law degree from Georgetown Law School. Going to good schools also gave him the opportunity to meet like-minded people. Even at law school, he became the President and a member of the Phi Psi Fraternity. The experience helped him in developing social skills and a strong sense of community. "The members of my fraternity were like my brothers. I looked out for them and they looked out for me. I am a big believer in fraternity and sororities."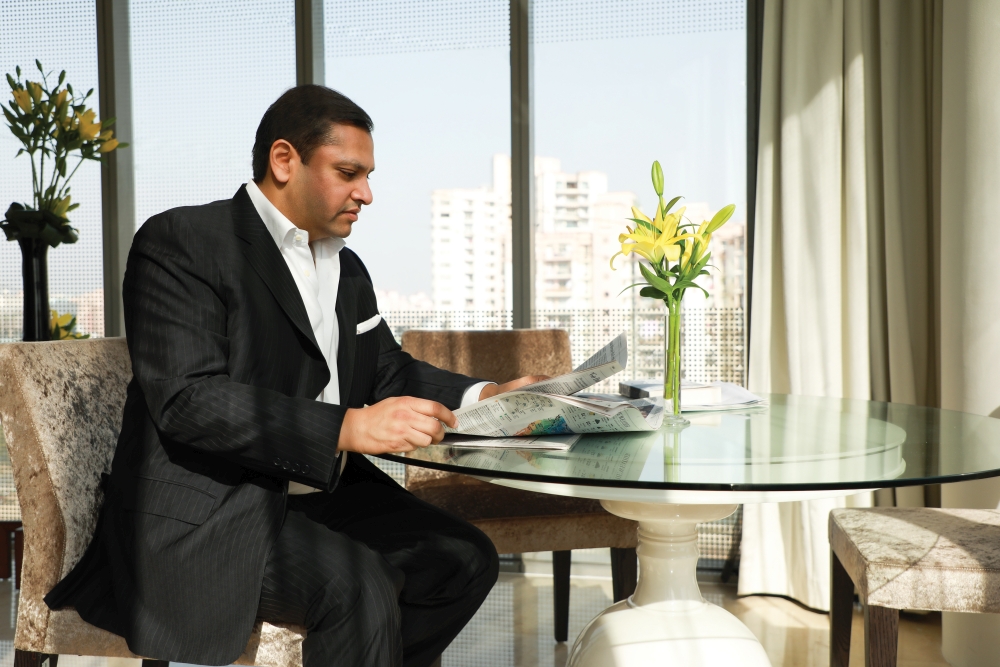 Aggarwal's circle of friends from law school and work continue to be an important part of his busy life. "Most of my friends also come from the Indian CEO high tech council, which I started in 1996. You eventually end up being close to people that you have social circles with. My best friends also come from Cvent. I recently went to Bali with 35 Cventers for an executive's wedding. When you grow a business for 18 years with a handful of people, you have a shared journey, shared struggle, shared passion and shared success. It binds you together, particularly the hard times."
He started out by working as a corporate lawyer for one of the biggest corporate law firms in Washington DC in the 1990's. But Aggarwal realised it was not his calling. In 1997, he founded the Indian CEO Tech Council — a group for all Indian CEO's in the Washington area, whose companies had at least 10 million dollars in revenue. At the Council, Aggarwal and his team planned multiple events using Outlook, sticky notes and Excel.
At one point, they had 600 CEO's attending events. Also, once they got 100 local Indian CEO's on board, they realised that they had acquired a 100 per cent market share and started inviting Americans thereafter. "We quickly grew to several thousand members, becoming the largest CEO group in the East Coast. Forbes called it one of the most powerful networking groups in the country.
We merged it with the TiE group in 2001 when it just had a few chapters. Now, TiE is the largest global entrepreneurial group in the world with over 50 chapters," he tells.
Despite initial success, managing events manually wasn't a bed of roses. Aggarwal realised that he needed automated software to ensure smooth execution. "It was very painful so I decided to come up with the Aspirin. I quit my job and came up with Cvent."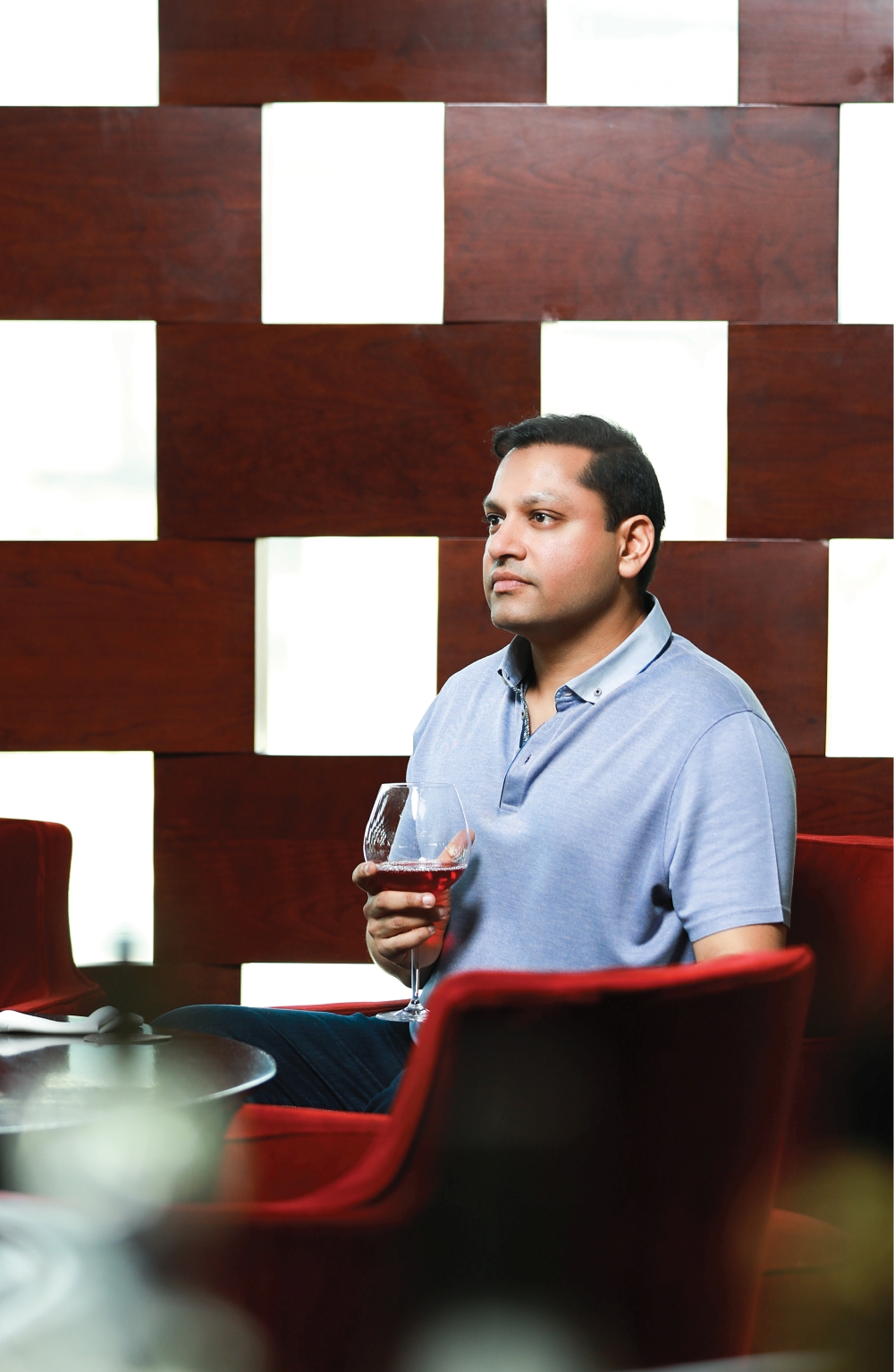 Backed with a solid upbringing and foundation, Aggarwal decided to plunge into Cvent. The co-founders of Cvent — David Quattrone and Chuck Ghoorah and other members from the senior management Bharet Malhotra, Brian Ludwig and Daniel Lapus are the reasons Cvent is still going strong today. Sanju Bansal, the co-founder of Micro strategy was equally instrumental in their journey.
Around the dot com boom, Cvent raised 17 million dollars and quickly went from 5 to 125 people on a business model that was purely focused on market share and not profitability. But that's when the meltdown and reality both hit the company like a tonne of bricks. "The whole market turned and we realised that we had blown through the entire 17 million dollars in capital. So, we cut 80 per cent of the staff to avoid bankruptcy. The times were difficult for
me because I had put $4,00,000 on my credit card. I had not taken any salary in over three years. The company was desperate, and I was desperate. It was then when we decided to fund our business with customers and not with venture capital," says Aggarwal.
Even during such a crisis, Aggarwal kept his chin up and the spirit-to-succeed even higher. He says, as an entrepreneur, "You are a little weird because you have so much faith that is not necessarily found. When Cvent was on the brink of bankruptcy and everyone turned against us, the passion of the business and the drive to keep trying is what drove me. When everyone is depending on you, succeeding is the only option."
He reached out to many entrepreneurs who had built businesses over a decade to gain their perspective on his problem. Sanju Bansal, co-founder of Micro Strategy, a publicly traded software company, Satish Kumar, another entrepreneur based in Washington DC, and many investors from the president of Nasdaq to the former chairman of McKinsey advised him, and he was very fortunate to have an incredibly giving eco-system.
So, how did he bring Cvent back on track? By being frugal and taking the same philosophy to the company. "We don't spend a dime unless it either helps us grow or helps our customers grow. By maintaining that frugality, we were able to keep our costs low and make sure we have enough capital to overcome any downturn. That's why we weren't able to thrive but also grow during the 2008 financial crisis."
Today, Cvent — a leading cloud-based enterprise event management company — has a valuation of several billion dollars having 3000+ employees and more than 300,000 users around the world. Cvent's software has been used to power over one million business meetings and events across 25,000 organisations.
All this has been made possible because like Reggie Aggarwal, the organisation too has "work hard" mentality. Aggarwal believes that the boss-employee relationship is crucial to any company's productivity. Right mentoring combined with relevant training helps align employees with a common goal. "I have always encouraged the entrepreneurial culture in the organisation. This has helped us stay competitive and innovative. We recognise individuals at Cvent who demonstrate the spirit of an "Intrapreneur" and award them with Intrapreneur of the Year award. This award is a testimony to our core culture. We often say, once a Cventer, always a Cventer! Our people stay with us for long because of ample growth opportunities."
He has an innate ability or probably it's in his karma that the best things in his life have come during the most difficult time. He met his wife Dharini when he was on the brink of bankruptcy. In 2002, he saw her at a fashion show hosted by a non-profit called Network of South Asian Professionals (NetSAP) and fell in love with her. He introduced himself to her, talked for a while and ended up asking her out. They started dating, got engaged in 2004 and eventually got married in 2005. "She stood by me during the tough and good times and now we have three amazing kids."
Without a doubt, family is his bedrock; he loves spending time with his three children — Anya, Kavya and Rohan. Apart from them, he is a die-hard American football fan; the Washington Redskins is his favourite team.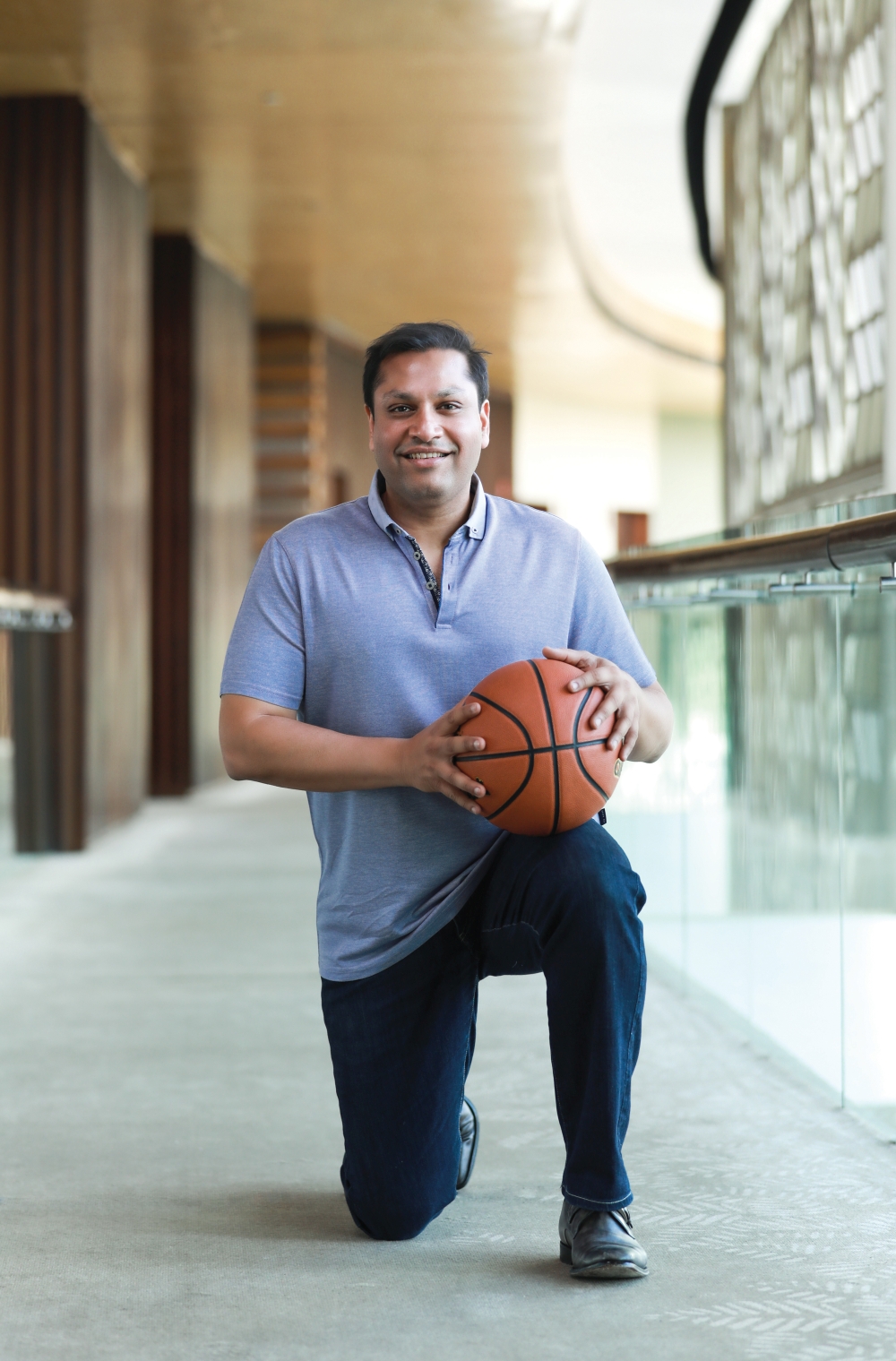 Even though he grew up in America, he hasn't forgotten his roots. For ten years straight, he used to come to India for two months. But over the last three years, he has been coming for three weeks. When they were setting up the India office, he would personally interview everyone, right down to the associate level. "We call India our secret sauce as it helped turn our business around.
Think India is the philosophy we follow across all our offices at Cvent. We have replicated our international headquarters here where we have mirrored all our functions such as marketing, finance, HR, operations, client services and so on. I love India. Not only is it the home to several extended family members, but it's where my parents are from originally. I love Indian people. I am always impressed by the passion, energy, and entrepreneurial spirit of the people."
In the days to come, Aggarwal believes that cloud-based event management will begin to shift to the new world of Artificial Intelligence, augmented reality, virtual reality, chat-bots, and the Internet of Things. He also envisions Cvent to become the de facto leader in meetings, events and hospitality technology.
His family, especially his wife and children keep him going. But most important it's his humility that makes him the man he is. Until 2013, all employees of Cvent shared rooms until they went public on the NYSE. Aggarwal had to be advised by his general counsel that it might not be appropriate for the CEO of a public company valued at over a billion dollars to share a room with associate-level employees. He finally relented after he realised they were no longer a start-up. He now enjoys his own room!
Personal Memo
What is a day in your life like?
I have breakfast with my family every day. That's because I hardly get home on time to have dinner with them. When I get to work, I spend the majority of my time with employees and on employee-related issues and operations. I believe in spending maximum time with people because it is easy to get good customers, but it is not that easy to get good employees.
How do you prepare for important meetings?
The way I prepare is probably no different than anybody else's methods. For important meetings, I spend an inordinate amount of time. For example, for our company's hour-long state of the union, I spend 30 to 40 hours on preparation as it influences several thousands of people. For other meetings with customers, I prepare with a small group of people who help me get through issues. I think it's safe to say that I truly believe in over-preparing for meetings!
Five interesting things in your office
My daughter's drawings; family pictures; photos from when we went public on NYSE; the medallion that was given to us when we went public and a flag that was given to us by the Governor of Virginia when we set up office in McLean, Virginia.
Your ultimate holiday destination and why?
Since I enjoy the beaches, I love Bali and Thailand. The beaches keep the kids busy, so we can relax. I  consider it to be a good vacation if I can get at least one and a half hours at the beach with a book and a Pina Colada, uninterrupted.
My wife complains that I don't spend enough time with kids, so when we are on a vacation, the kids are mine from 7 in the morning till 10 at night. And I love it!
What is your greatest indulgence?
I love going to the spa and also enjoy nice vacations. At the moment, my kids and anything that can make them happy is my greatest indulgence. Most of it is driven by what they like such as Disney World. You are only as happy as your most unhappy kid.
What kind of music do you enjoy? Your favourite movie and song?
Classic rock and Hindi songs; Journey is my favourite band. Again, the music these days is driven by my kids. It's because of my daughters that I have grown to love the theme song of My Little Pony. I love epic action movies; Braveheart is one such favourite. I love TV series like House of Cards, Game of Thrones, and Narcos over movies nowadays. My favourite Hindi song while growing up was Mere Sapno ki Rani.
What's your poison?
I grew up drinking Bourbon at the University of Virginia; I have been drinking Kentucky Bourbon since I was 18.
What kind of coffee or tea do you like?
Homemade chai with elaichi.
Favourite artists…
An Indian painter called Jagdish Swaminathan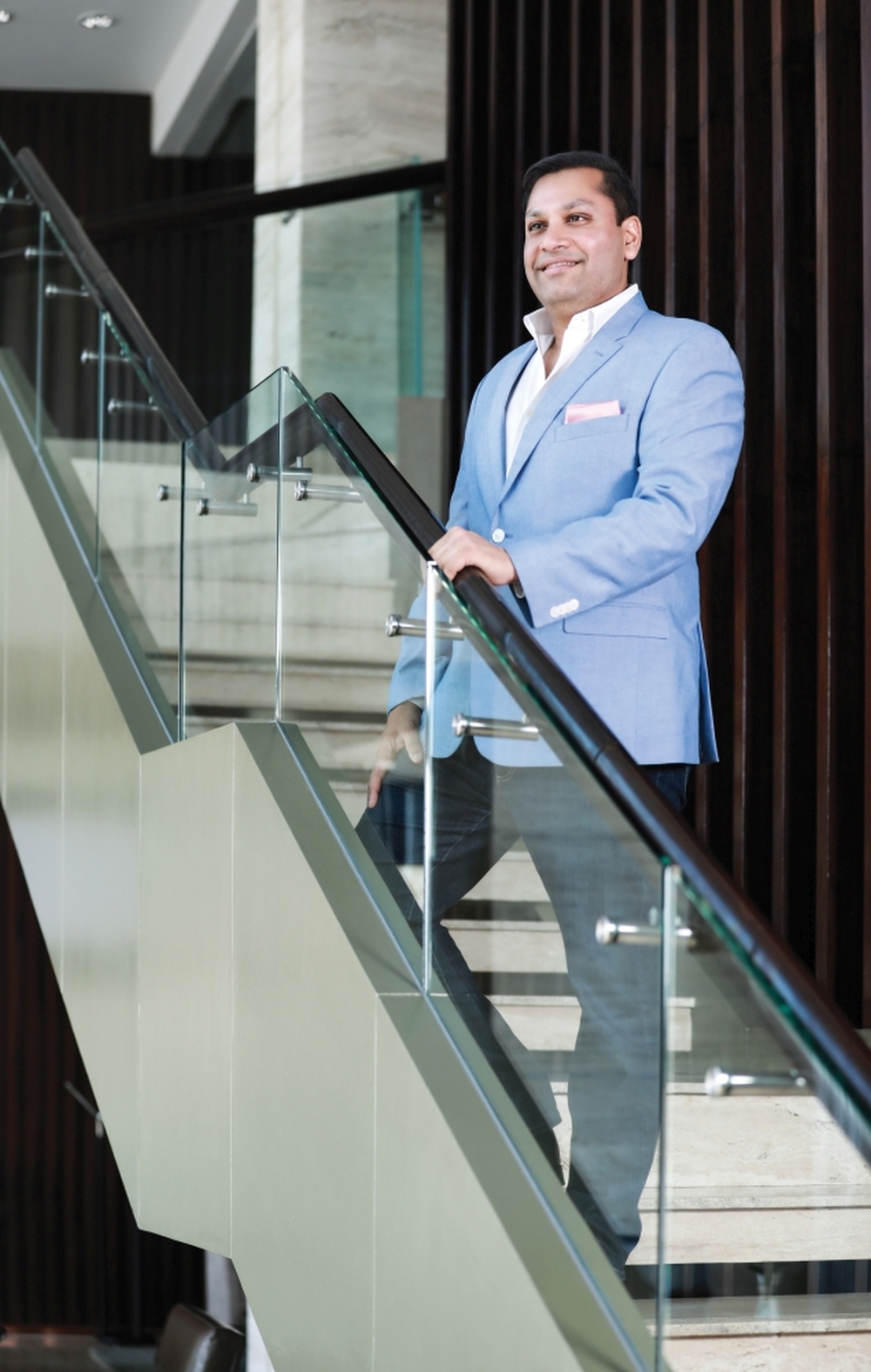 If you were to organise an event on Mars, how would your company go about it? What would be the highlight of the event!?
Hopefully, they'd be using Cvent's software for the event on Mars! Holding an event on Mars would be very expensive, so the planner would have to really be able to prove the ROI on that event. That's where Cvent's platform can help. Our platform is designed to give the planner an insight into the data to show if they were able to capture marketing leads and show them the ROI. That would be key to show that such an expensive event met the business goals.
Any brands or designers you are fond of?
Canali is my favourite suit brand. I also shop a lot at Nordstrom.
Your ultimate watch would be? Which watch are you wearing at the moment?
I'm not a watch guy. I was gifted a Rolex by a mentor in 1999 but I don't wear it.
What kind of books do you like? Please name a few favourites.
I like reading two types of books. First are business books. Dale Carnegie's How To Win Friends and Influence People is my favourite in this genre. Second are novels. Ken Follett is my favourite author. The best novel that I have ever read is The Pillars of the Earth. I also like John Grisham and Dan Brown.
Your inspiration and role model?
I do not have one person as my role model. My parents were my first role models. They believed in me first and never stopped believing in me even when the company was on the brink of bankruptcy. My inspiration comes from my management team — eight of them who have stood by me for 18 years. My biggest inspiration also comes from the employees. When I come to India and see how eager and passionate my team is here — I get really inspired.
This interview exclusively appeared in the May 2018 issue of the CEO India Magazine. Please drop a mail to reynold@ceolounge.net to subscribe or click here for a digital copy.